How do I connect to other devices through Wi-Fi Direct on my Samsung Galaxy Tab S?
Last Update date :
Nov 24. 2020

Wi-Fi Direct allows devices to connect to each other directly via Wi-Fi. All devices must be Wi-Fi Direct-enabled for such a connection.
Connecting to Wi-Fi Direct devices
1. From the Home screen tap Apps and/or Settings.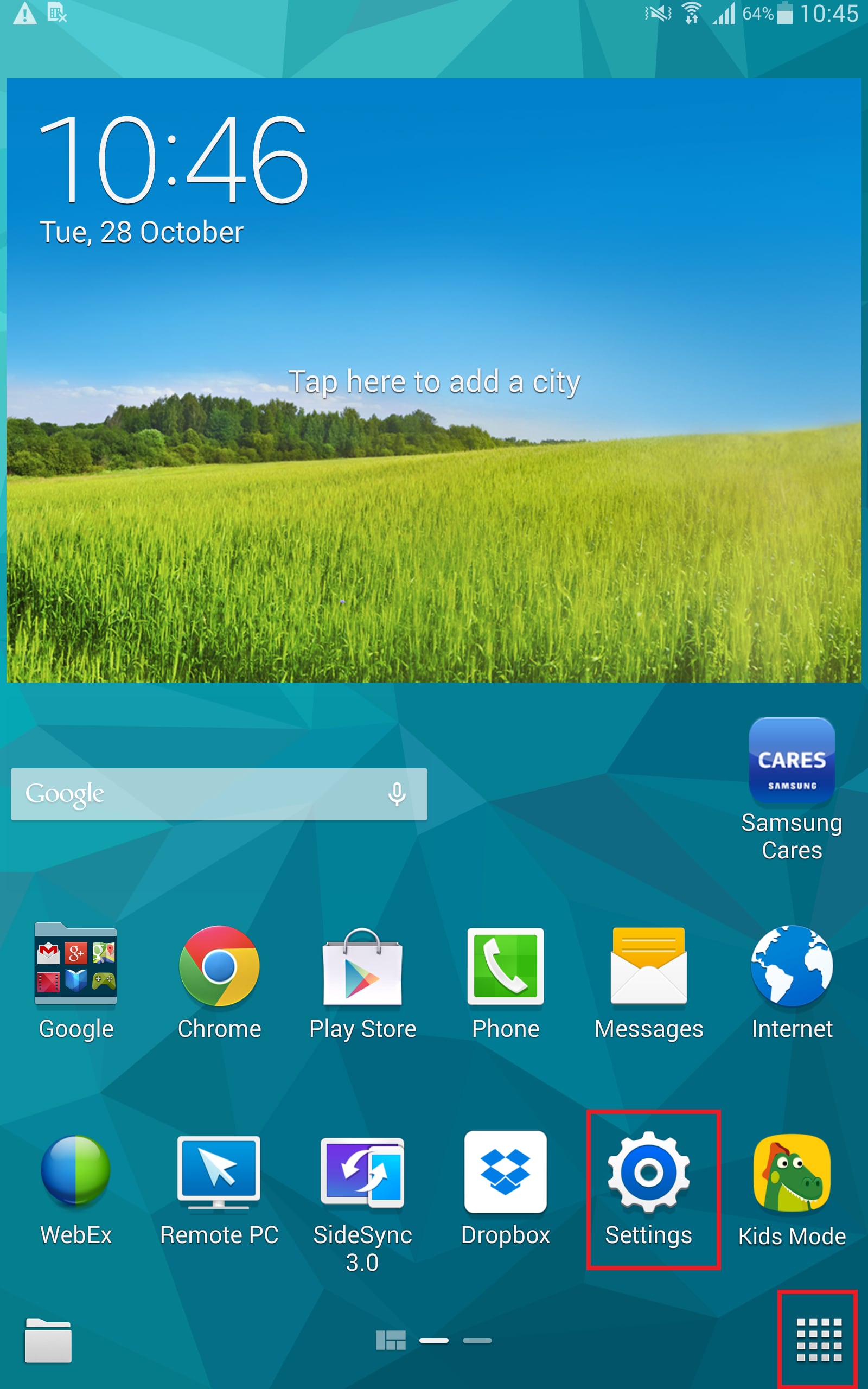 2. Tap the Connections tab and then tap Wi-Fi.
Note: Wi-Fi must be enabled and turned on in order to use Wi-Fi direct.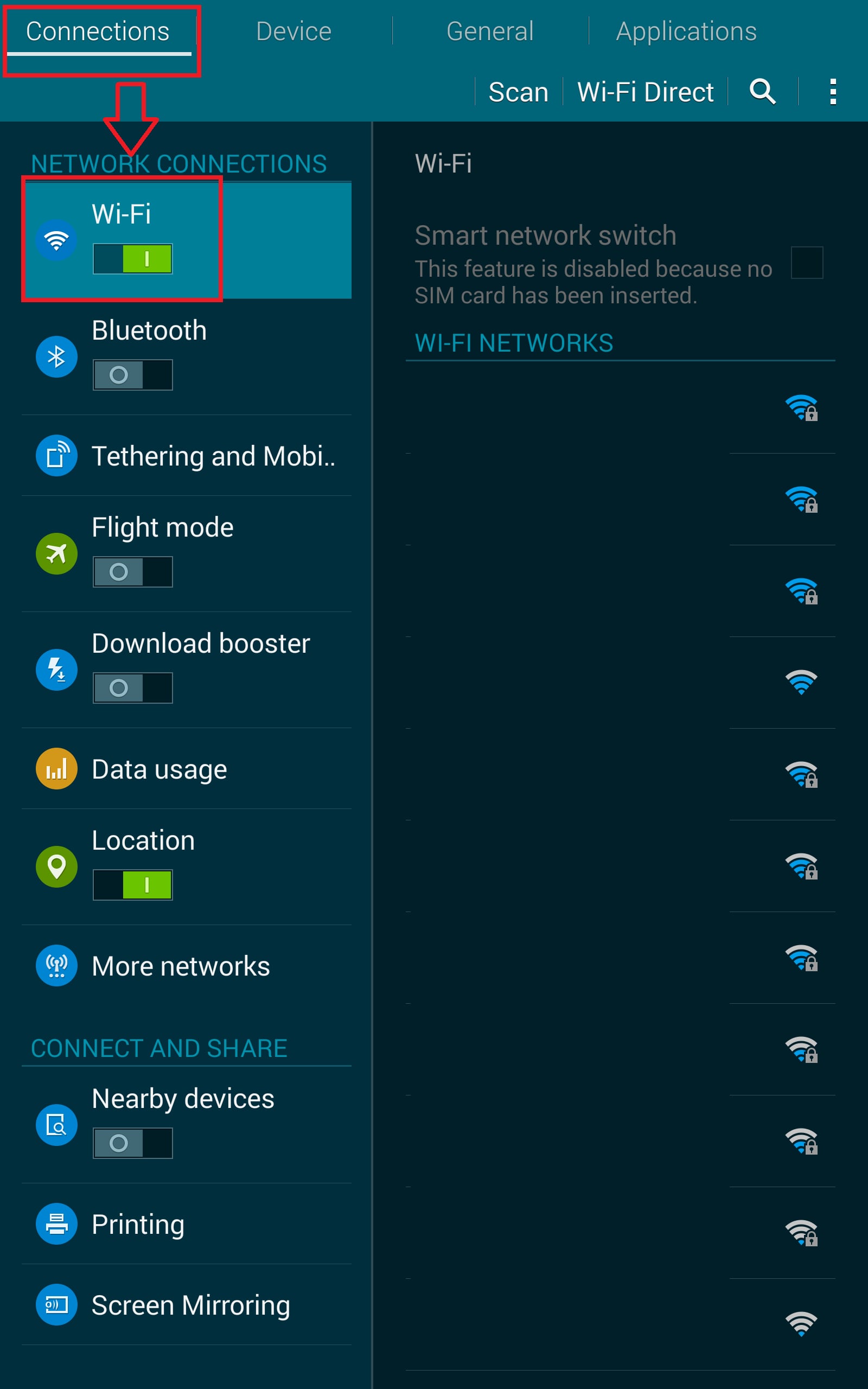 3. Tap Wi-Fi Direct to turn it on.
4. Enable Wi-Fi Direct on the device you want to which you wish to connect.
5. On your tablet touch Wi-Fi Direct to scan for the other device.
6. In the scanned list touch the device to which you want to connect or touch Multi-connect to connect to multiple devices.
Note: not all devices support multi-connect.
7. Follow the prompts on both devices to complete the connection. Once connected the device will show as Connected in your list of Wi-Fi Direct devices on your tablet. The icon will display in the Status Bar.
*More handy tips for your Samsung smartphones are now available on Smart Simulator.
For more details, please click here.
Please click the submit button below to share your feedback with us. Thank you for your participation.
Please answer all questions.