How to connect a new S Pen
Last Update date :
Sep 10. 2020
Before using S Pen features such as air actions with new S Pen, you must connect the S Pen to your device.
Step 1. Insert new S Pen into the slot.
Step 2. Open the notification panel, swipe downwards, tap S pen air actions, and then tap again to reactivate it.
Step 3. Tap Connect new S Pen. S Pen will be connected. You may experience a brief delay before it finished connecting.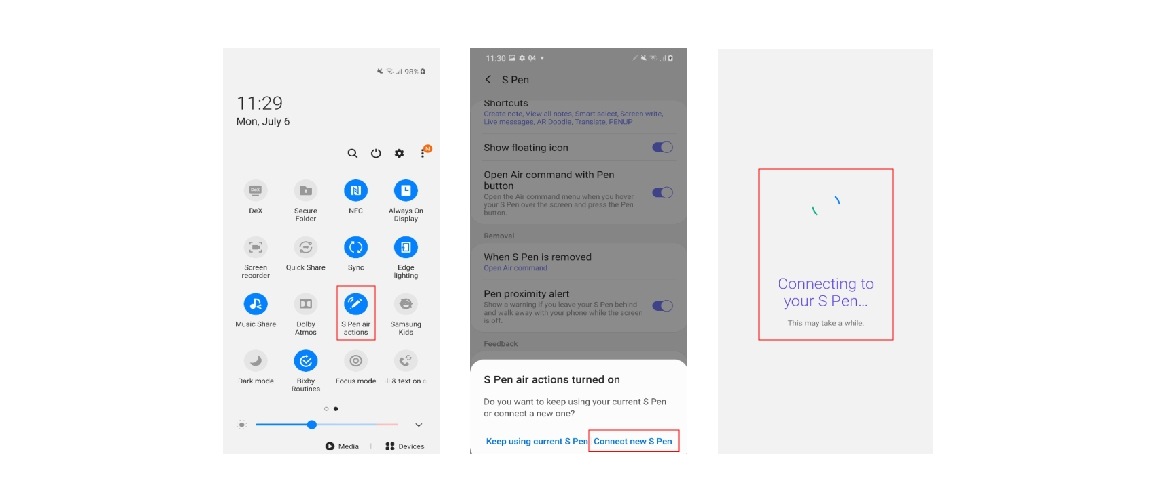 Note: 
You can only connect Samsung-approved S Pens that support Bluetooth Low Energy (BLE).
Do not detach the S Pen from the device when it is connecting. Doing so will interrupt the process.
If it fails to connect or you want to use the previous S Pen, reconnect it.