How to install the memory card in Galaxy S7
Last Update Date :
Apr 03. 2018
● Please note that the answer below is a reference for customer and which may change in different software version, the Images are for reference only, all other products and services mentioned may belong to their respective trademark owners
Please follow the steps below to install memory card in Galaxy S7
1
Insert the ejection pin into the hole on the tray to loosen the tray.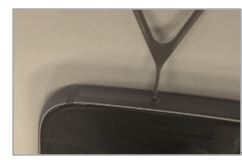 You will hear a slight click when the tray pops out

2
Pull out the tray gently from the tray slot. When you remove the tray from the device, the mobile data connection will be disabled.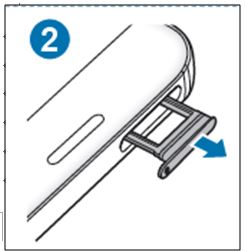 3
Place a memory card on the tray 2 with the gold-coloured contacts facing downwards.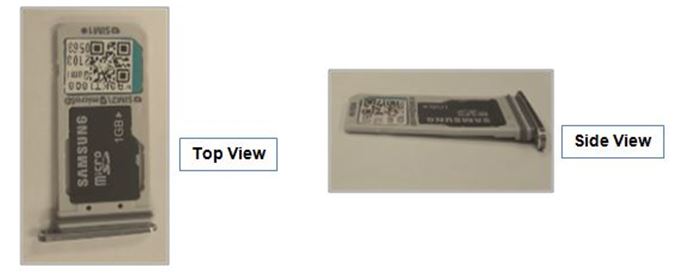 4
Gently press the memory card into the tray to secure it.
5
Insert the tray back into the tray slot
• If you insert the tray into your device while the tray is wet, your device may be damaged. Always make sure the tray is dry.
• Fully insert the tray into the tray slot to prevent liquid from entering your device.
●  Ensure that the ejection pin is perpendicular to the hole. Otherwise, the device maybe damaged.
Important Notice 
Your device accepts memory cards with maximum capacity of 200 GB.
• Some memory cards may not be fully compatible with the device. 
Using an incompatible card may damage the device or the memory card, or corrupt the data stored in it. 
Do not remove the memory card while the device is transferring or accessing information. Doing so can cause data to be lost or corrupted or damage to the memory card or device. Samsung is not responsible for any loss of data. 
• The device supports the FAT and the exFAT file systems for memory cards. When inserting a card formatted in a different file system, the device will ask you to reformat the memory card. 
• Frequent writing and erasing of data shortens the lifespan of memory cards. 
• When inserting a memory card into the device, the memory card's file directory appears in the My Files > SD card folder.
Not finding what you're looking for? We're here to help.
Call
+852 36984698Hong kong
Monday-Friday: 9am-8pm
Saturday, Sunday & Public Holiday : 9am-6pm
0800 333Macau
Monday-Friday: 9am-8pm
Saturday, Sunday & Public Holiday : 9am-6pm
+852 21219088Samsung Pay
We're available 24 hours a day, 7 days a week.
* For Printer inquiry, please visit HP official web page .
Customer
Service Support
Smart Service
Samsung SMART SERVICE allows you to experience a whole range of services, right here at our Samsung Experience Store!
Contact Us