How to unlock the device using the S Pen
Last Update date :
Sep 08. 2020
If the screen is locked while the S Pen is connected, you can unlock the device using S Pen. Press the Pen button to unlock your phone if it locks while you're using your S Pen . After you unlock it with your S Pen, your phone will stay unlocked until your S Pen is disconnected or inserted into your phone.
Step 1. Launch the Settings and tap Advanced features > S Pen > S Pen unlock
Step 2. Tap Use S Pen unlock > OK

Step 3. Now you can unlock the phone by pressing the S Pen button.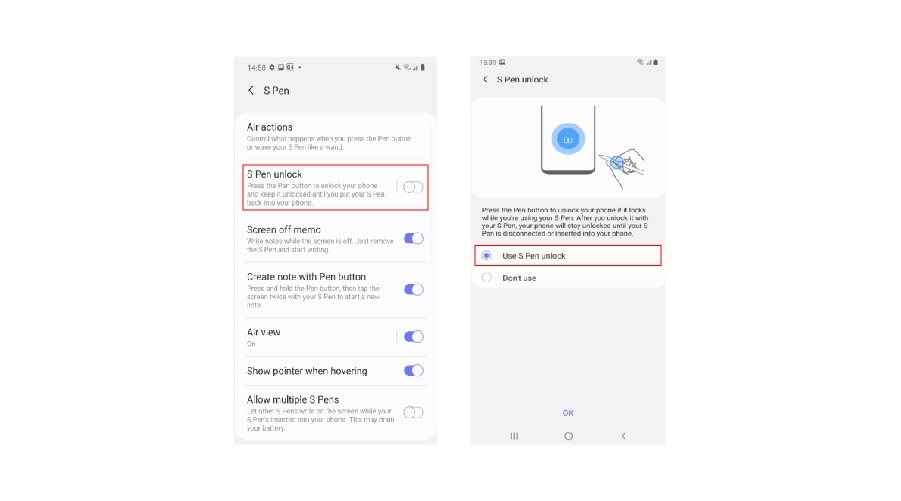 Note: 
The Use S Pen unlock feature is available only when the screen lock method is set.
To use this feature, the S Pen must be connected to your device.
Please answer all questions.