How to use Samsung Remote Support Service for your Smartphone and Tablet?
Last Update Date :
Apr 23. 2018

To use the Remote Support Service, Smart Tutor app should be downloaded in advance.
Smart Tutor is an easy, quick and safe means of consulting for Android™ smart phone and tablet series.
It can be used to diagnose your device remotely in order to optimize device performance and give functional advice.
Diagnoses can be requested for the following:
- Data transfer, backup and restore
- New features advice
- Software update check
- Account settings (Samsung/Google™/email/etc.)
How to get started?
1. Download the "Smart Tutor" from GALAXY Apps (or Play store) and install on our Android device.
Download link : click here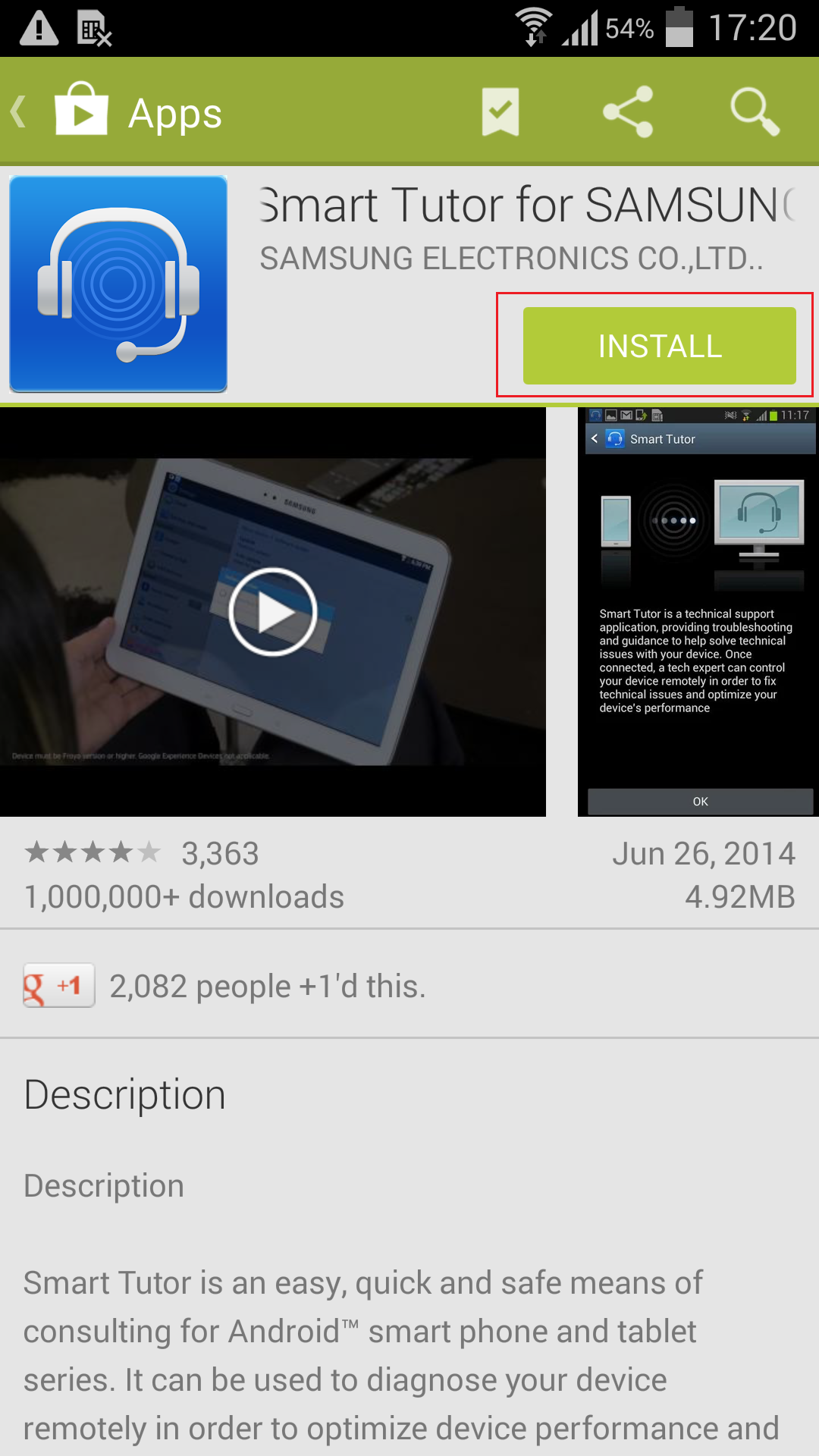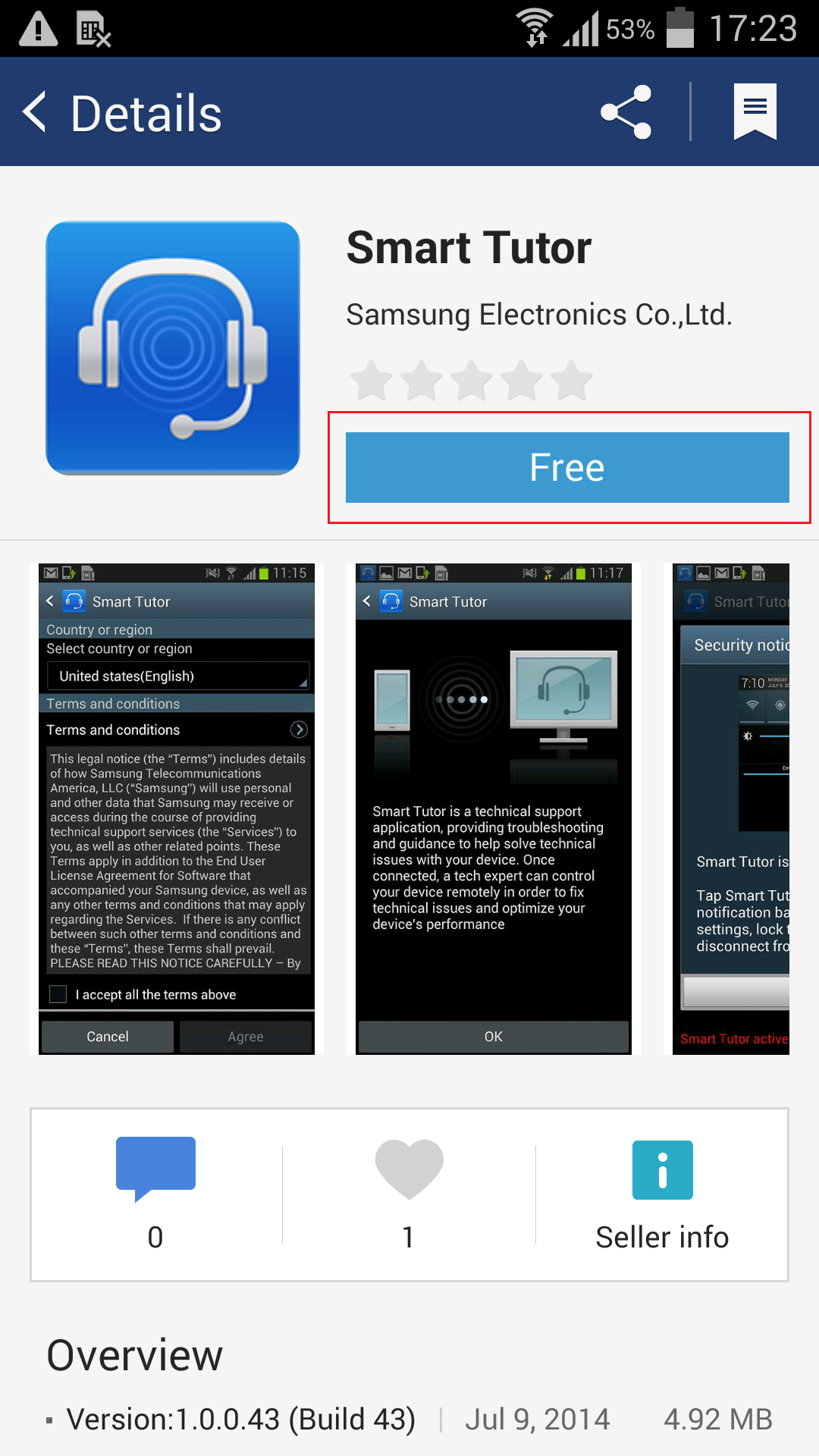 2. Make a phone call to the SAMSUNG Contact center.
(After agreeing "Terms and Conditions",the phone number of contact center will be displayed.)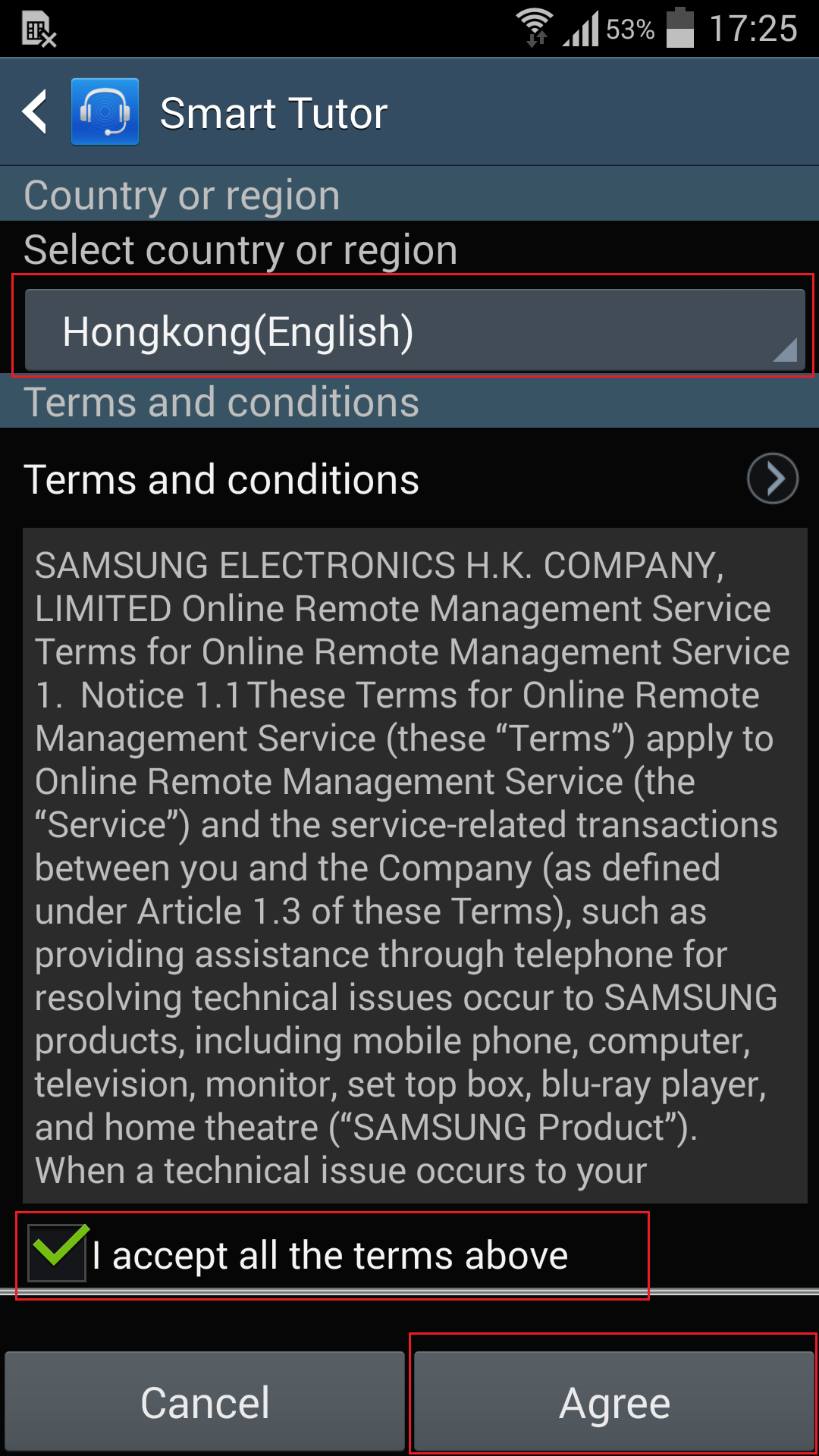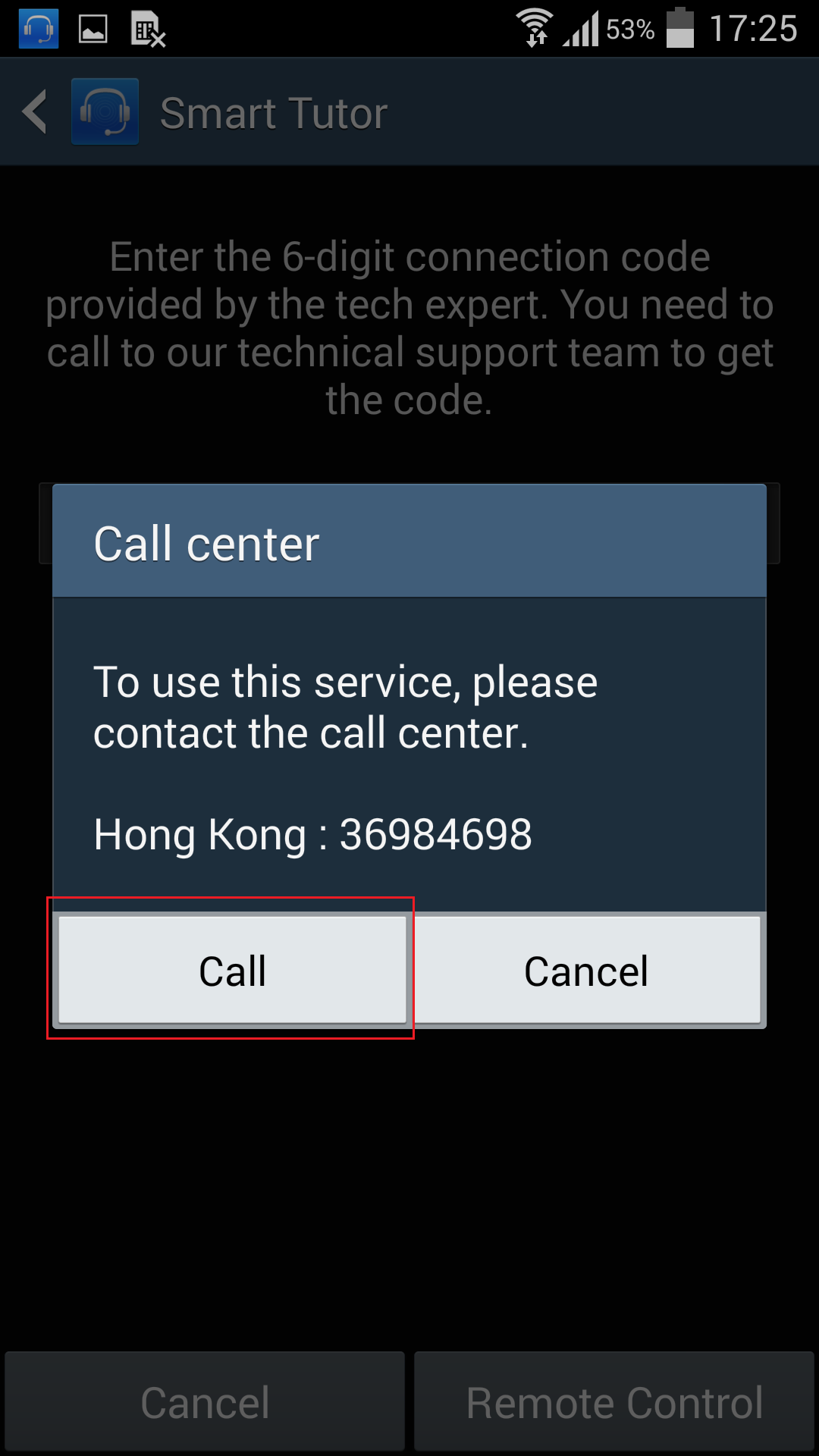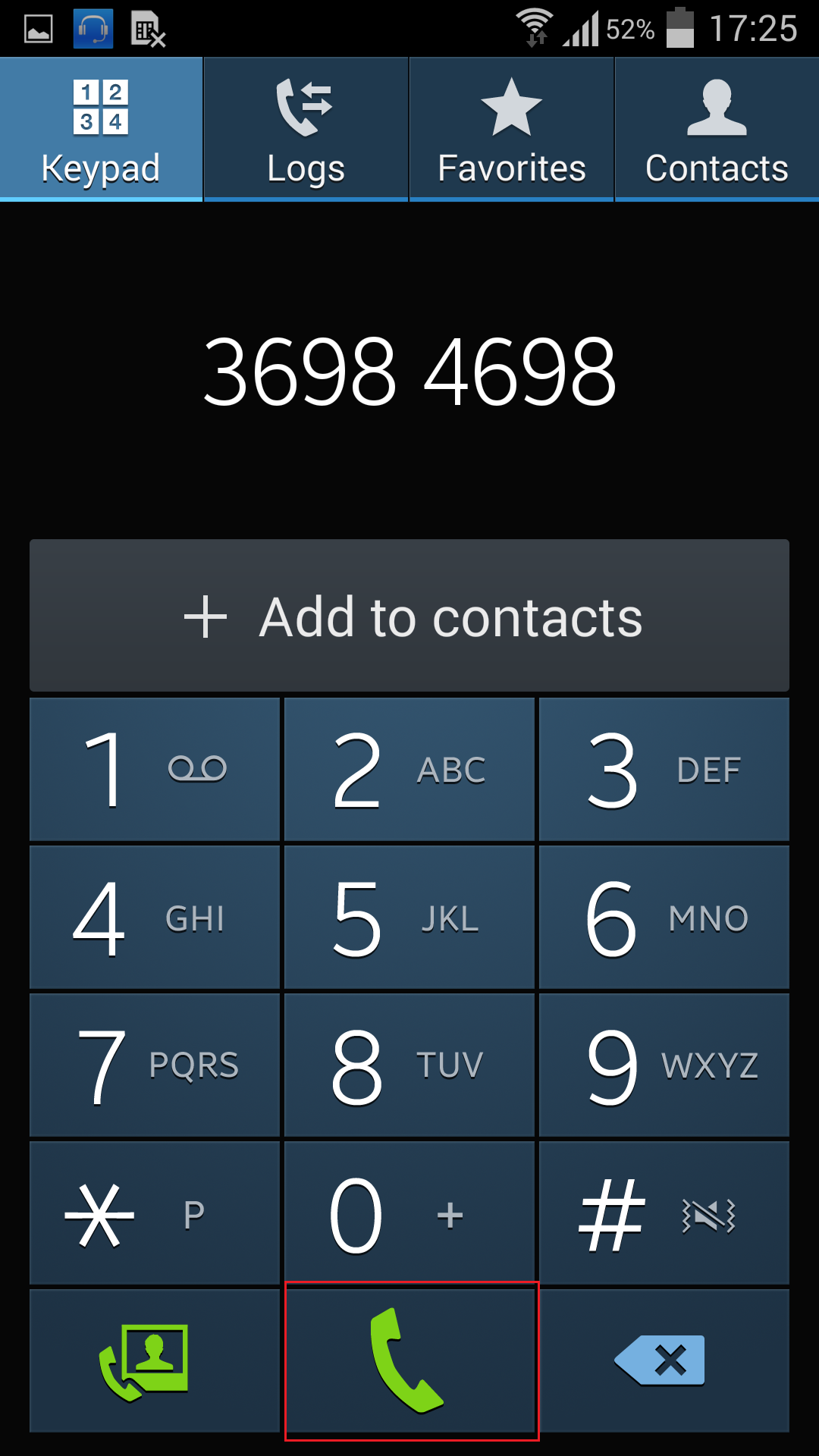 3. Enter the 6 digits connection code given by a tech expert.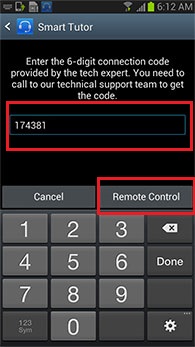 4. Once connected, a tech expert will diagnose your mobile.
5. If you want to terminate "Smart Tutor", please tap "Disconnect" menu.
Q&A
Q : What conditions are restricted to use this service?
A : All Android smart phone and tablet series(Over Froyo version) can be offered this service except GED(Google Experience Device).
Q : Do I have to pay for using this service?
A : It depends on the method of data network connection. Once using Wi-Fi, there is no charge. But if using 3G(or 4G) data connection, local operator will charge some fee according to your network data fee. Before the connection, ensure to check Wi-Fi availability for free support.
Q : What's the benefit?
A : 1) Safety & Reliable : Don't worry about exposing our private information. "Smart Tutor" restricts a tech expert from accessing applications with customer's private information such as Gallery, Message, e-mail and other throughout special features.
2) Convenient & Easy : Provide remote support from our Android device quickly and easily if we can use 3G/4G or Wi-Fi.
Q : After terminating this service, smart tutor application is still installed. Is it safe?
A : If there is no connection with a tech expert, it's not sharing your information and data. And once be connected with a tech expert, you can see "smart tutor active" red character on the right of bottom of mobile.
Q : A tech expert can see all my personal data?
A : A tech expert can see all menu and data in the mobile in order to diagnose. But if you don't want to share some information, you can choose "No" option. When a tech expert is trying to access personal information and menu, some pop-up will be displayed and it will ask your permission.
Not finding what you're looking for? We're here to help.
Call
36984698Hong kong
Operation Hour:
Monday-Friday: 9am-8pm
Saturday, Sunday & Public Holiday : 9am-6pm
0800 333Macau
Operation Hour:
Monday-Friday: 9am-8pm
Saturday, Sunday & Public Holiday : 9am-6pm
21219088Samsung Pay
Operation Hour:
Monday-Sunday: 9am-10pm

* For Printer inquiry, please visit HP official web page .
Customer
Service Support
Smart Service
Samsung SMART SERVICE allows you to experience a whole range of services, right here at our Samsung Experience Store!
Contact Us