What is the Air View feature and how do I use the Air View feature?
Last Update date :
Mar 22. 2018
Use this feature to enable you to point at an item with your finger to preview the content or view information in a pop-up window.

When you point at an area on a webpage for a few seconds, the device magnifies the area.
1. On the Home screen, tap Apps
2. Tap Settings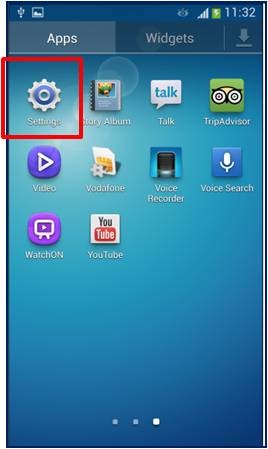 3. Tap My Device
4. Scroll down to Air view, and drag icon to the right to enable it.
The device magnifies the 4 following areas in Air view mode:
Information preview
Preview information, extend text, or enlarge pictures by hovering your finger over the screen
(S planner, Gallery, Messaging)
Progress bar preview
Preview a scene or show the elapsed time when your finger hovers over the progress bar
Speed dial preview
Show the names of contacts assigned to speed dial numbers by hovering your finger over them
Webpage Magnifier
When the finger hovers over the screen, a magnifier will appear in the browser to help you select the right link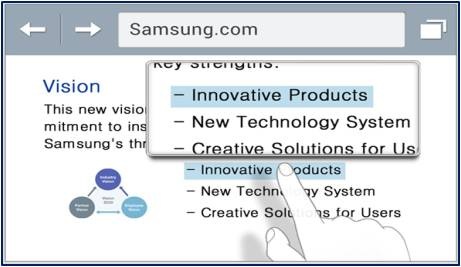 Please answer all questions.