How do I change the filter on my Four-door Fridge Freezer?

The filter icon on the display panel will turn red when it is time to replace the water filter. This will be after six months or approximately 300 gallons. If the water in your area has a large amount of lime in it, you may need to replace it earlier.
We do not recommend using generic water filters in your Samsung refrigerator as these may leak or cause damage to your refrigerator. You can find Samsung brand water filters here.

Follow the below steps to replace your water filter:

1. Turn the filter anti-clockwise and then pull out to remove.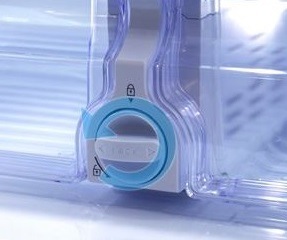 2. Insert the replacement filter and turn clockwise to lock into position.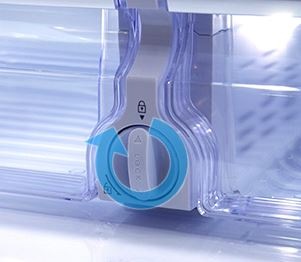 3. After you replace the water filter, touch and hold the Alarm button for three seconds to reset the water filter life indicator.
Other useful content:
Manual for models beginning RF24H*** and RF24H**
Related FAQs:
Should I make any changes to my Samsung fridge-freezer to compensate for the summer heat?
Why are the front corners and sides of my Samsung fridge-freezer warm?
What are the ideal temperature settings for my Samsung refrigerator and freezer?
How do I adjust the temperature in my Four-door Fridge Freezer (models RF24F/H**)?
How do I use the Child Lock function on my Four-door Fridge Freezer? (models beginning RF24FH* or RF24H*)
We would love to know your feedback to help us improve. Please click submit to tell us what you think.
Please answer all questions.