What size gap is needed on either side of the fridge?
To get the best performance from your refrigerator there should be space for ventilation on all sides. This will allow for cool air to be drawn towards your fridge, taking away waste heat in the process and helping reduce power consumption. If there isn't adequate space around your fridge you may find that it is running for longer than expected to keep cool.
The recommended gap to leave around your refrigerator will depend on the specific model that you own. Visit Samsung Support and enter your model number to find the user manual for your appliance.
You can find the model number for your refrigerator in two places:
on the side wall of the refrigerator's interior
on the lower left side of the refrigerator's exterior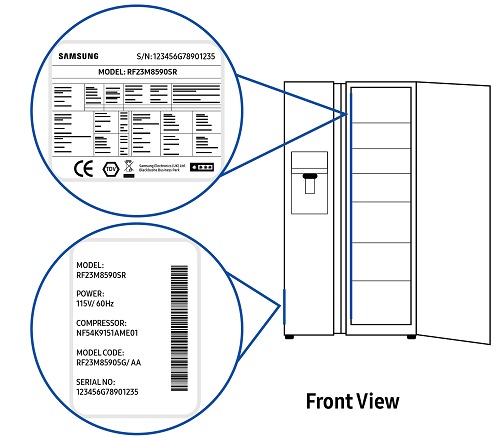 When installing your refrigerator you should also ensure that the fridge can be pulled out if necessary, there is enough space to fully open the doors and that you can easily remove the shelves and drawers for cleaning.
We would love to know your feedback to help us improve. Please click submit to tell us what you think.
Please answer all questions.