How can I check what version of Android I have on my device?
All Samsung smartphones and tablets use the Android operating system, a mobile operating system designed by Google. Android typically receives a major update once a year, bringing new features and improvements to all compatible devices. It's a good idea to update your device to the latest operating system possible to make sure that your phone or tablet functions correctly.
Depending on when your device was made, it may not be able to update to the latest possible version of Android, but this will depend on your specific device. Follow the steps below to find out how to check which version of Android your device is using.
Find out how to check if there is an operating system update for your device.
To check what version of Android you have:
1
Open the Settings app
2
Tap on the Search icon and type "Software information"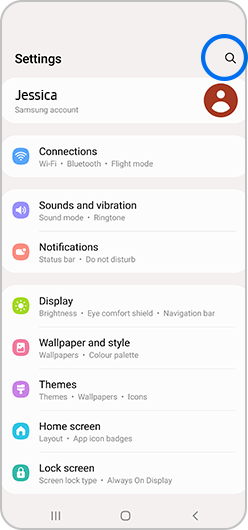 3
Tap Software information
4
Tap Software information again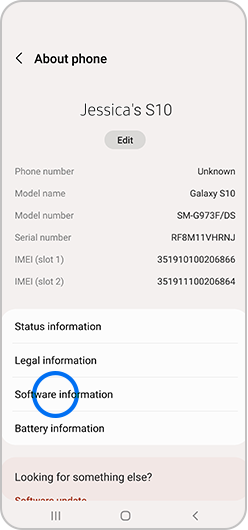 5
The Android version that your phone is running will be displayed
12: Versions 12.0 -
11: Versions 11.0 -
10: Versions 10.0 - 
Pie: Versions 9.0 -
Oreo: Versions 8.0-
Nougat: Versions 7.0-
Marshmallow: Versions 6.0 -
Lollipop: Versions 5.0 -
Kit Kat: Versions 4.4-4.4.4; 4.4W-4.4W.2
Jelly Bean: Versions 4.1-4.3.1
Ice Cream Sandwich: Versions 4.0-4.04
We would love to know your feedback to help us improve. Please click submit to tell us what you think.
Please answer all questions.