How do I change the font size on my device?
1
From the home screen choose Apps or swipe up to access your apps.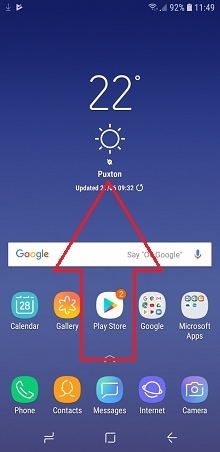 3
Choose Display. Some devices will need to choose Device before this option.
4
Choose Font, Font size or Font and screen zoom.
5
Select your desired font by moving the slider or by choosing the font size from the list.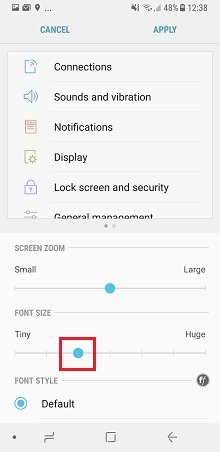 5
Choose APPLY or tap your selected font when you're happy with your changes.
Please answer all questions.