How do I restart Galaxy Tab if it appears to be frozen or not responding?
How to fix your device will depend on what is causing your device to freeze or become unresponsive. The primary cause for your tablet to freeze is from an app loading or running incorrectly. Closing the app or restarting your tablet should fix the problem. Follow the instructions below to find out how.

Close or uninstall apps
If your device seems to crash or freeze when you are using a certain app, first update the device's software to see if that fixes the issue. If not, follow the steps below. If your tablet screen is frozen and does not respond, follow the instructions below to restart or force restart the device.
To first test whether a particular app is causing problem, restart your device in Safe Mode. Once you have identified the app causing the problem, follow the steps below.
2
Tap "Apps".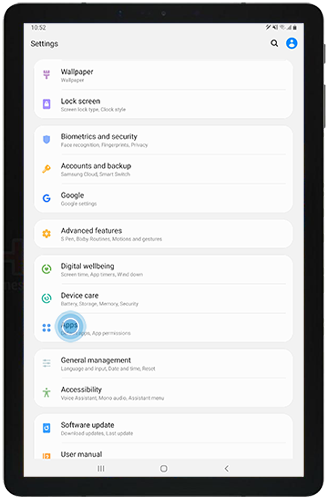 3
Select the app.
Scroll through the list of your apps until you find the one that is causing the problem, then tap its name.
4
Tap "Force Stop".
5
If your app keeps freezing despite trying to Force Stop the app, you may wish to consider removing the app from your tablet. To do so, repeat steps 1-3 above, then tap "Uninstall" or "Disable".
Force Restart
If your device is frozen and unresponsive, restart the device.
Press and hold the Power button and the Volume down button simultaneously for more than 7 seconds until the device reboots.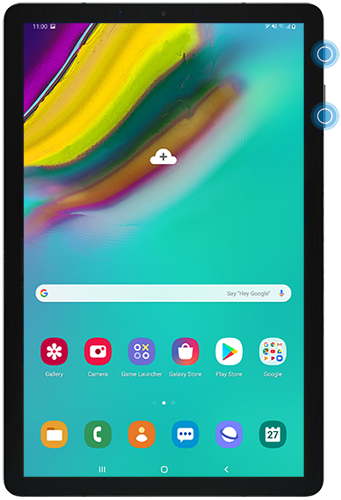 If this does not work, press and hold the Power button for up to 2 minutes to shut down the device. Once it has switched off, leave the tablet off for 1 minute. Then, press the Power button again to switch on.
If your device is still unresponsive
If you still find that your device freezes or is unresponsive after closing apps and force restarting it, there are some actions you can take to try to fix the issue.
4
Perform a factory reset. Before doing so, remember to back up copies of all important data stored on your device.
Not finding what you're looking for? We're here to help.
Online


There are a number of different ways of contacting us via Live Chat, Email, Twitter, Facebook Messenger and more.

Need a repair?



Whether your product is in warranty or out of warranty, we're here to help.

Contact Us