How do I set a music file as a ringtone on my Samsung Galaxy smartphone?

Once you have downloaded or purchased music files onto your Galaxy device, you can choose to set them as ringtones. You can also assign a track to one of your contacts so you can recognise straight away who is calling.
If you would like to customise your notification alerts, find out how to set an audio file as a message notification.
Please note:  Tracks that you play via a streaming service cannot be set as ringtones as the terms and conditions of most streaming services are that you pay to listen to the songs and albums, not to purchase the songs themselves. You will need to have purchased the album or track and have downloaded the file directly to your device.
Set a music file as a ringtone
Once your music file is downloaded onto your device, to set a music file as a ringtone:
1
Tap "Settings", then tap "Sounds and vibration".
2
Tap "Ringtone".
3
Tap "SIM 1" or "SIM 2".
4
All the ringtones on your device will be displayed on-screen. To use your own music file, tap the + icon.
5
Select the music file.
If the file does not appear under the "Tracks" tab, tap "Folders", then locate the file. 
Assign a personal ringtone to a contact
Please note: Depending on your device and operating system, your contacts will need to be saved to your mobile device, before a personal ringtone can be assigned.
To assign a personal ringtone to a contact on your mobile device:
1
Tap the Phone app.
2
Tap the contact.
3
Tap the Info icon to edit the contact.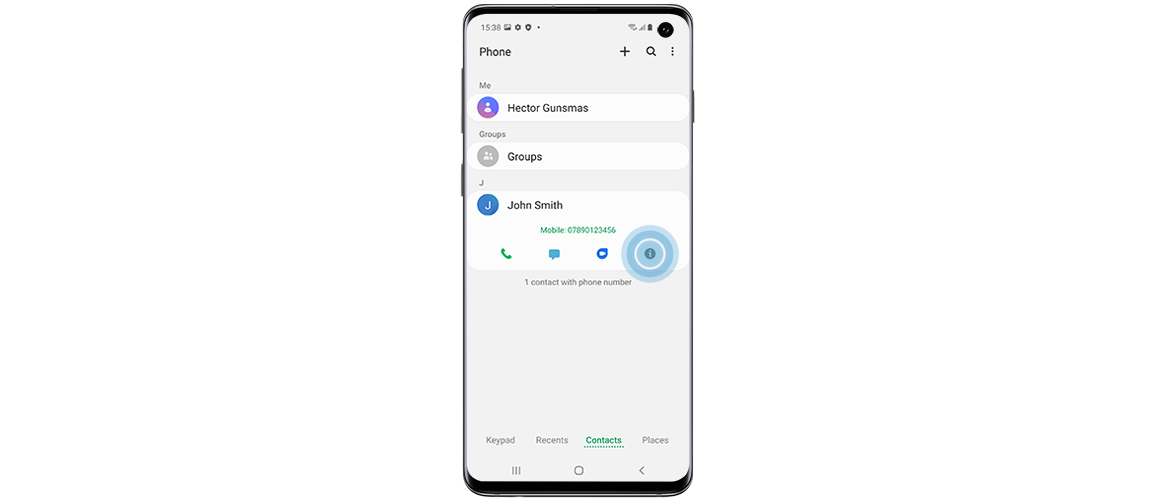 4
Tap the contact's photo.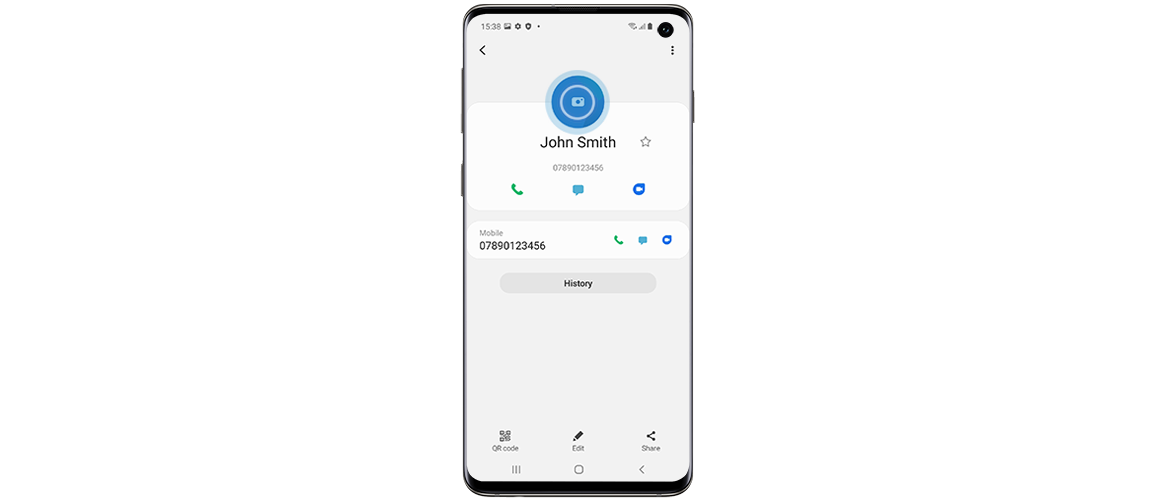 5
Tap "View more", then tap "Ringtone".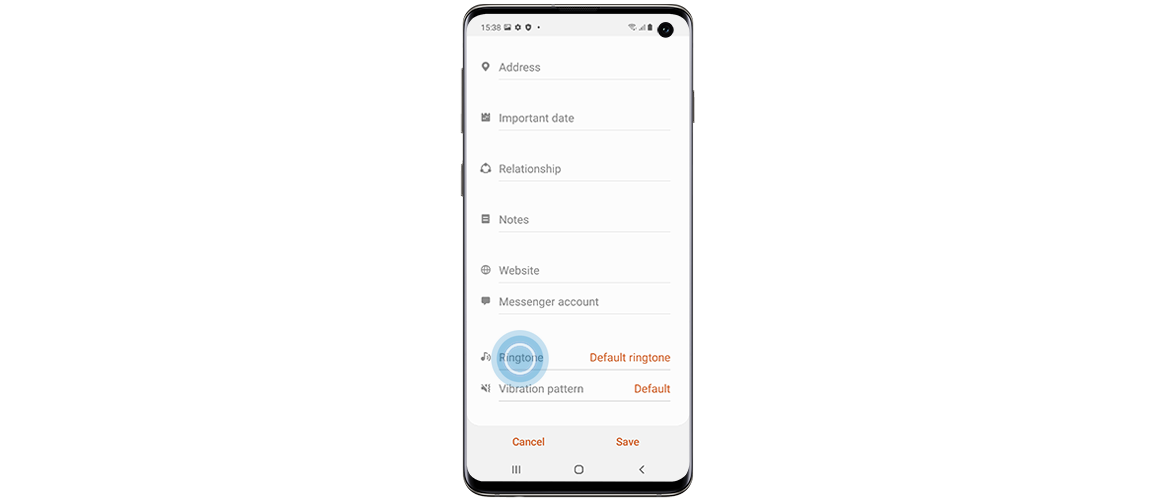 6
Select one of the ringtones already on your device, or tap + to search for a music file.
7
Tap "Sound picker". If this pop-up does not appear you can skip this step.

8
Select the music file you wish to use, then tap "Done".
9
Tap "Save".