How to optimise the performance of a Galaxy smartphone
Your Galaxy smartphone comes with a built-in feature called Device care which gives you all the tools you need to keep your device running smoothly and optimise your smartphones performance. Not only does it provide quick access to check your device's battery, storage, memory and security, it can also run automatic optimisation checks on your phone for faster, better performance.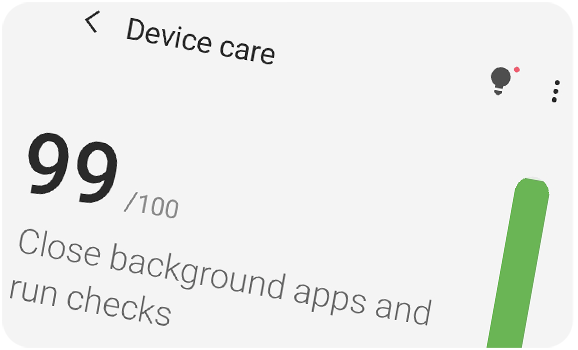 Read on to find out some key tips that can be used to help speed up your Galaxy smartphone's performace.
Please note: The steps may vary slightly depending on the version of Android your device is running. Device care is the optimisation app for devices running Android 9.0 (Pie) and higher. If your device is running Android 8.0 (Oreo) or Android 7.0 (Nougat) the optimisation app is called "Device maintenance". On devices running Android 6.0 (Marshmallow) or below, optimise your device's performance via "Smart Manager". 
We would love to know your feedback to help us improve. Please click submit to tell us what you think.
Please answer all questions.