How to pair Galaxy devices via Bluetooth
1
Go to "Settings".

2
Tap "Connections".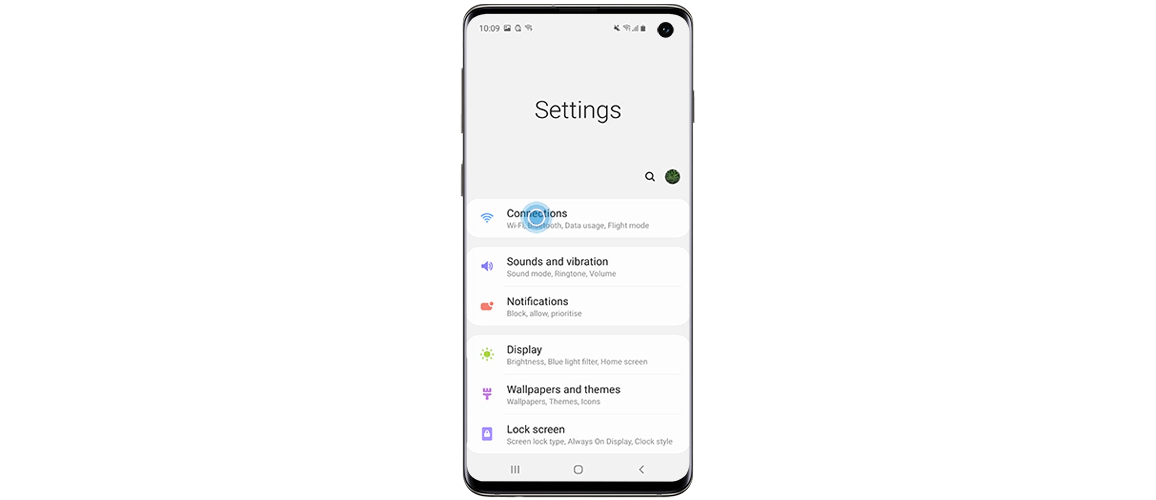 3
Tap the switch to turn "Bluetooth" on.
4
Tap "Bluetooth". This screen will display all the devices you have connected to in the past under the heading "Paired devices", as well as all "Available Devices".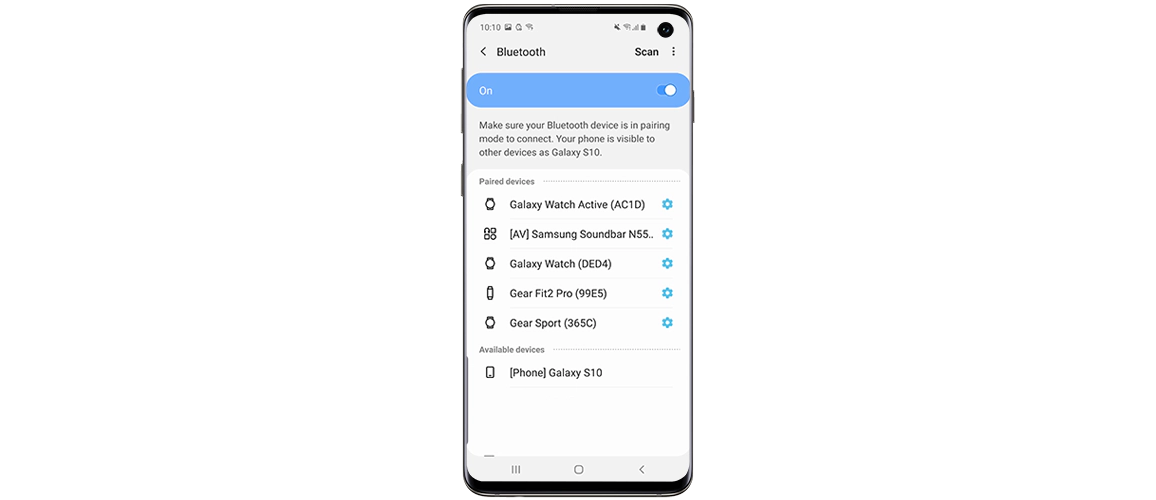 5
Tap the device that you would like to pair with.
Please note: Most Bluetooth devices need to be actively attempting to pair to be displayed as one of the Available devices.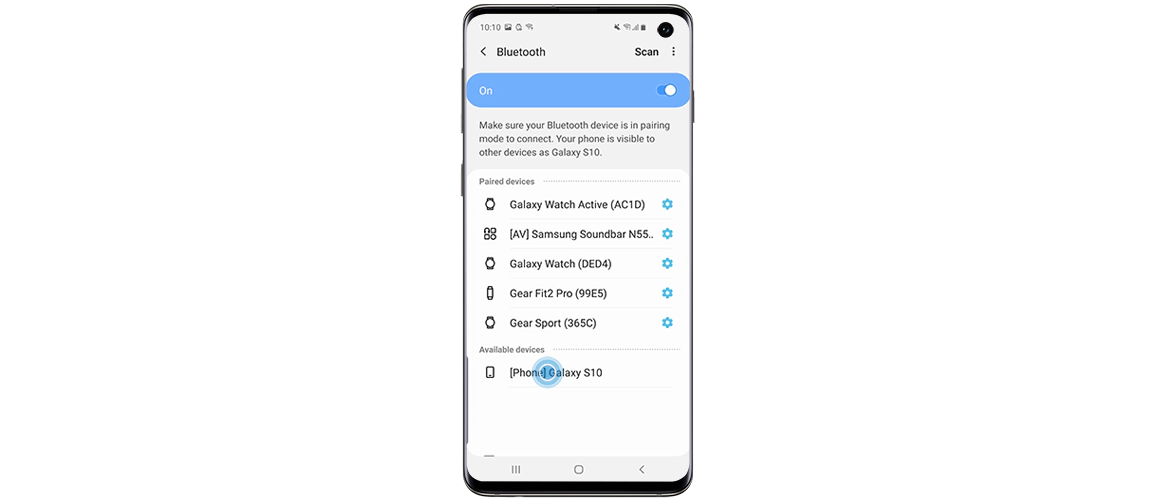 6
Tap "OK" on both devices to confirm the pairing request.
Please note: Depending on the device you're connecting to, you may be asked to enter a PIN to confirm the connection or to accept the pairing request. If you have to enter a PIN it will usually be displayed on the device or on your phone screen. If no PIN is displayed, entering 0000 will often work. If not, refer to the instructions that came with your device.
7
Check the list of Paired Devices to make sure that the devices have paired successfully.