How to use 5G on your Galaxy phone
5G is the next-generation network service developed after the 4G (LTE) network. You can enjoy faster downloads, live streaming and more with 5G mobile phones. 5G is more than just a speed boost, it is the foundation of self-driving cars, augmented reality, and other exciting wireless technologies. Refer to the guide below to know how to use 5G on your Galaxy phone.
Before you try the recommendations below, be sure to check if your device's software and related apps are updated to the latest version. To update your mobile device's software, follow these steps: 
Step 1. Go to Settings > Software update.
Step 2. Tap on Download and install.
Step 3. Follow the on-screen instructions.
What are the benefits of 5G and how to connect to it?
5G is theoretically capable of network speeds of 10 Gbps compared to 4G's 10 Mbps. It's incredibly fast, but it's not just about providing faster speeds. It is also helping the world become more connected through the Internet of Things (IoT). 5G is revolutionary because it helps more devices connect and work simultaneously.
In order to use the 5G network, you must have a mobile phone that supports 5G and a 5G supported network provider, and you must be in an area where the 5G network is serviced. In this case, it will automatically connect to 5G. 5G services are limited by carrier and region, but more and more 5G infrastructure is being built, and more carriers will support 5G.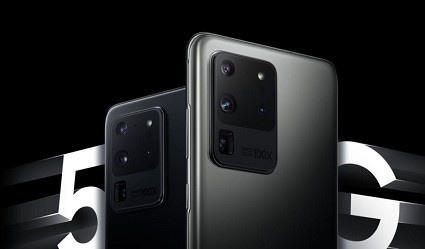 How to troubleshoot your 5G connection
If you cannot connect to the 5G network, please check the methods to connect below.
If you're experiencing unusual behaviour on Samsung mobiles, tablets or wearables, you can send us an error report or ask us a question in the Samsung Members app.

This allows us to take a closer look at what is happening. The data is anonymised and only held for the duration of the investigation. Find out more about sending an error report through the Samsung Members app.
Please answer all questions.