What is a VPN and how do I add one to my device?
VPN is short for Virtual Private Network. VPNs have multiple purposes. They are often used within organisations as internal networks, but are also often used by individuals to add an extra layer of privacy and security, especially when using public Wi-Fi.
How do I get a VPN on my mobile device?
This will depend on the device and your requirements. You will need to decide on a VPN provider.
There are a large range of VPN providers. Most charge a monthly fee with the price increasing or decreasing depending on the type of service they offer. You can search for VPN providers in the Play store.

You can either access the VPN via your VPN provider's app or by entering their VPN settings directly onto your device.

Newer devices have an option in the settings to add and manage direct VPNs. You will need to get the VPN settings details from your VPN provider.

Please note:
If you are accessing your VPN directly through the provider's app you do not need to follow the steps below.
To check if you already have a VPN configured on your device go to Settings > Connections > More connection settings > VPN. Any VPNs already configured on your device will show here.
How do I manually add a VPN configuration to my mobile device?
Please note: Steps may vary slightly depending on your device and operating system.
1
Open Settings
2
Tap Connections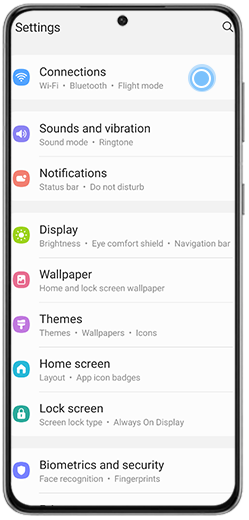 3
Tap More connection settings, or on some devices More networks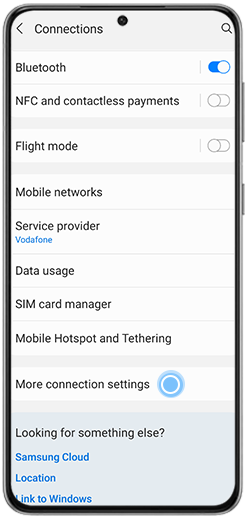 4
Tap VPN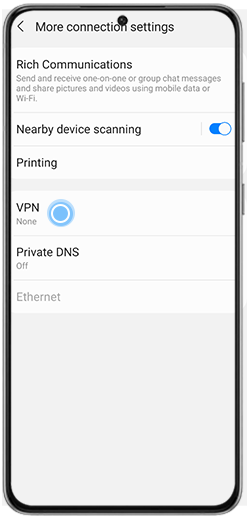 5
Tap the More icon (three vertical dots) or on some devices you may see a +
6
Tap Add VPN profile
7
Enter the details of your VPN, and then choose Save
Please note: Your VPN details will be provided by your VPN provider, please contact them directly if you are unsure of any of the details below.