How do I use the edge panel?
The edge panel keeps the most important features of your phone tucked to one side, ready to use at a moment's notice. You can use the edge panel to access your favourite contacts, apps, and webpages alongside loads more. The edge panel can appear over apps you are using and can even be accessed when the display is on standby, making sure you have everything you need as soon as you need it.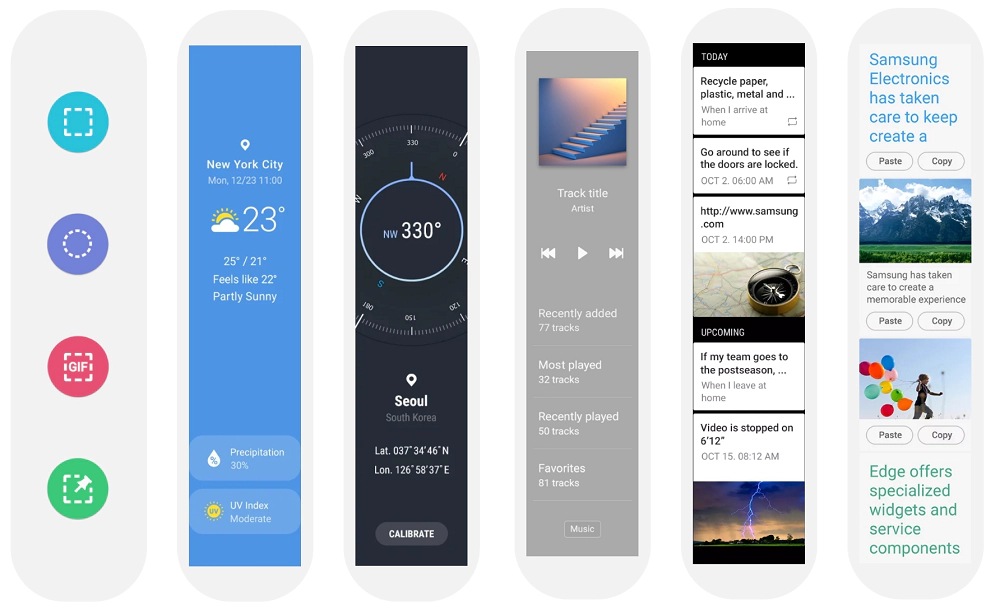 If you're experiencing unusual behaviour on Samsung mobiles, tablets or wearables, you can send us an error report or ask us a question in the Samsung Members app.
This allows us to take a closer look at what is happening. The data is anonymised and only held for the duration of the investigation. Find out more about sending an error report through the Samsung Members app.

We would love to know your feedback to help us improve. Please click submit to tell us what you think.
Please answer all questions.