What is the S Pen and how do I use it?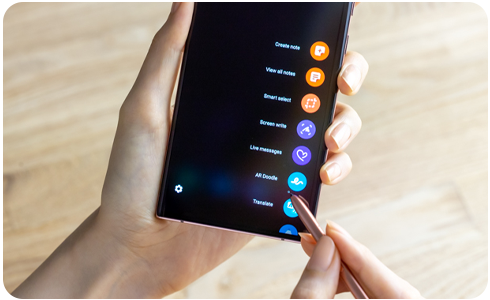 The S Pen is a special stylus integrated into the Galaxy Note series, as well as some of the later Galaxy Tabs.

To use the S Pen, remove it from your device by pressing gently on the end. On removal, your device will vibrate briefly. You can also activate the S Pen by hovering it over the screen and quickly pressing the S Pen button at the end twice.

Read on to find out how to make the most of the S Pen with your Galaxy device and read our FAQ to find out what makes each S Pen unique.
Please note: New features have been introduced with each new Galaxy Note and S Pen. Therefore, some of the features mentioned below may not be available on older models.

Please answer all questions.