Where are the main buttons, ports and sensors on my Samsung Galaxy Tab A?
Please see the layout descriptions of the Galaxy Tab A device below.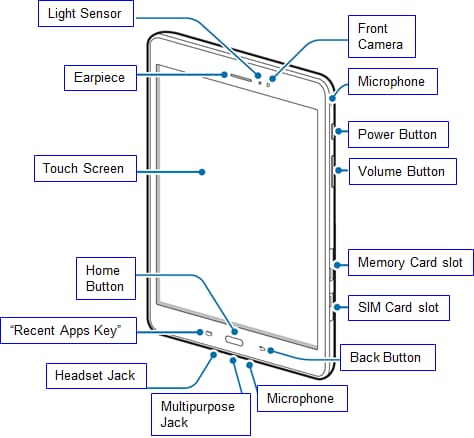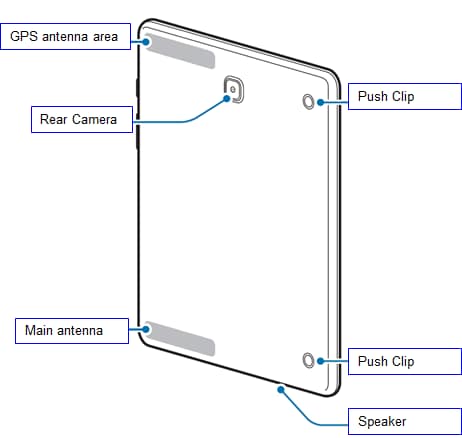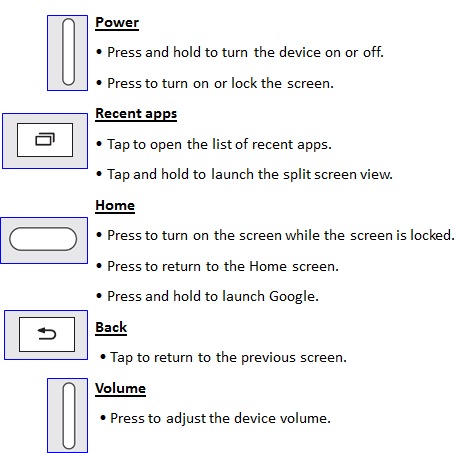 Please Note:
• Do not cover the antenna area with your hands or other objects. This may cause connectivity problems or drain the battery.
• Using a Samsung-approved screen protector is recommended. Unapproved screen protectors may cause the sensors to malfunction.
• Do not allow water to contact the touch screen. The touch screen may malfunction in humid conditions or when exposed to water.
Not finding what you're looking for? We're here to help.
Online


There are a number of different ways of contacting us via Live Chat, Email, Twitter, Facebook Messenger and more.

Need a repair?



Whether your product is in warranty or out of warranty, we're here to help.

Contact Us