How do I use Bixby with my TV?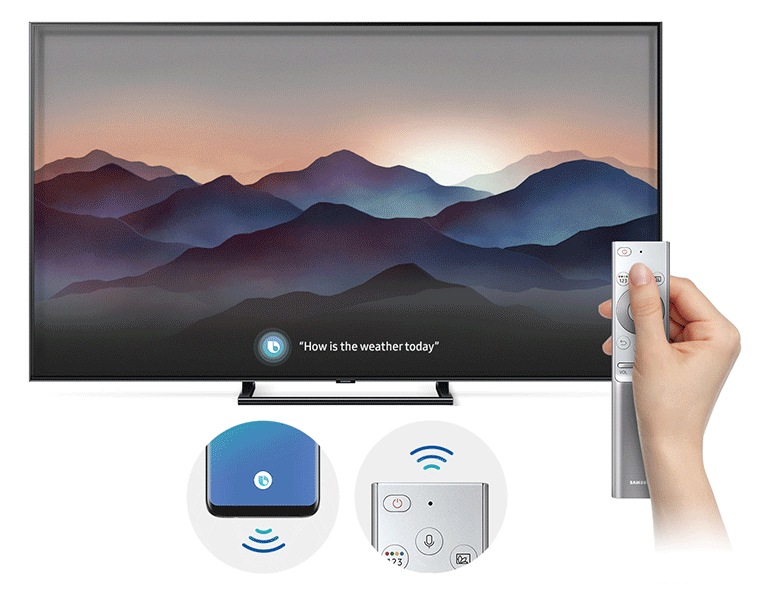 The Bixby intelligent assistant makes it easy to control your important devices in an intuitive and hands-free way. Bixby for the TV has been designed to enhance your entertainment experience, minimising your time spent navigating through menus and maximising your time with the shows you love.
Bixby gathers information from all devices connected to the TV, analysing the content and channels that you watch to deliver a personalised experience. Use Bixby to change your settings, find out what music is playing in the background of your favourite show and what the weather will be like tomorrow, all with one click of a button. 
Please note: the Bixby function is only available on certain models. Bixby was first introduced to Smart TV's in 2018, if your TV was manufactured before this you will not be able to use Bixby on your device
Not finding what you're looking for? We're here to help.
Call
0818 717100Phone Support
Smartphone support | Mon-Sun | 8am to 8pm
All Products support | Mon-Sun | 8am to 8pm

0818 302 016Samsung Shop
For new and existing orders | 9am - 5pm, 5 days a week
0124 75161B2B Support
For business support
8am - 6pm, Mon - Fri
Calls to 0818 numbers are a National Call number.
These are subject to call charges which vary by network and are subject to change.
Calls maybe recorded for training and quality purposes.
For information on how we collect and use your details, please refer to our Privacy policy
* For any printer related enquiries please visit the HP website.
Contact Us