Keep your mobile up-to-date, safe and quickly
You can update the latest version of Software anytime in network environment

Better device performance

Enhancement of Security

Improvement of Battery performance

Stability of Operation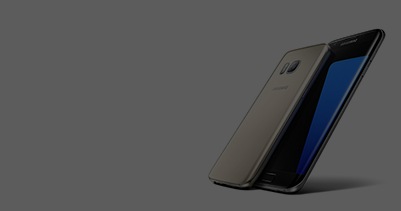 How to update Software in your device
You can check the latest version of software
Settings > About Device > Software Updates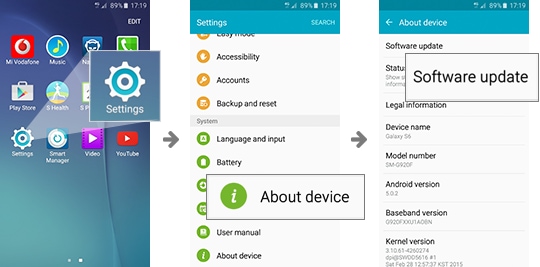 When you receive a new software release message, please pull down the notification bar and press the "Software Update" to start the upgrade operation.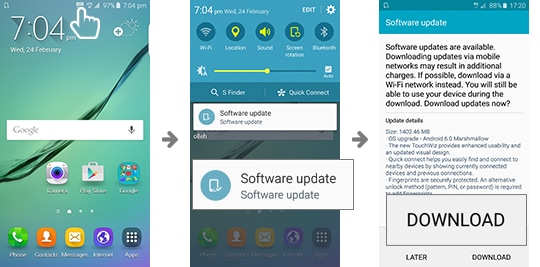 Self-resolution Guides for your device
You can get some useful tips for your mobile device
Useful Mobile Applications
Experience Samsung Mobile Applications
Smart Switch

You can transfer Your address book, music, Pictures, schedule, SMS, and device settings easily to your New Galaxy.


Smart Tutor

Samsung Professional consultant can check your device and fix the issues through remote service


Samsung Cares

Samsung Cares brings you support on the go. Seamless navigation for online support and service tracking information for your product.

Samsung Extended Warranty service
Welcome to Samsung Mobile Care Service!
Samsung Mobile Care lets you extend your service and support coverage for your product. In addition to basic warranty period, it can be extended for up to three years.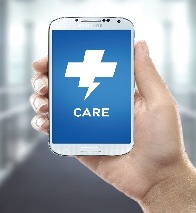 Support Coverage for your product
Extended Warranty extends beyond the basic warranty period for 1~3 years.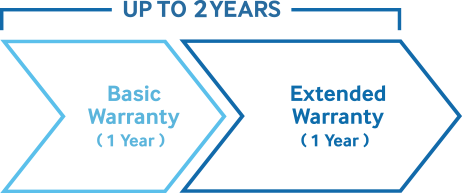 Extended Warranty provides the same Terms & Conditions with an extension of the service period.
During the extended warranty period Samsung will provide service to any defective Samsung product within the scope of basic warranty, free of charge.

You can protect your Mobile Care assures productivity by offering the following benefits.
Cost Effective

You can protect your mobile assets and enhance productivity by incurring a small cost rather than replacing your mobile device.

Issue Management

Enjoy peace of mind knowing that all issues will be managed accordingly and supported by Samsung until the problem is solved.

Certified Repair

All repair services follow Samsung Mobile's strict quality repair standards, using only Samsung-authorized parts.