Can I dye fabrics in Front load Washing Machine?
Last Update date :
Sep 10. 2020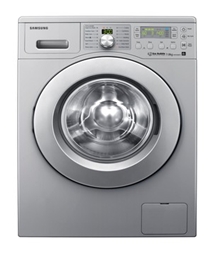 It is not recommended that you use front load washing machines for dying fabric. These washers do not use as much water as top load machines, so the dye may not apply evenly.
While most dyes do not adhere to the plastics in the washer, leftover dye could stain the washer.If you do dye fabric in the washer, make sure to wipe away any residual dye after you are done.
Thank you for your feedback!