Washing Machine: How to Level?
Last Update date :
Oct 13. 2020
You should level your washing machine to eliminate unnecessary vibration and noise. Learn how to level the washing machine yourself without using a level tool.
Level the Front Load Washing Machine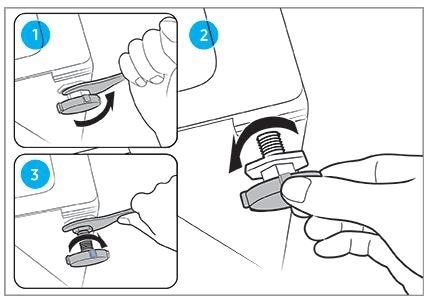 1.  Place your hands on opposite sides of the washer and gently try to rock the washing machine from corner to corner. If the washing machine rocks in any direction, turn the front leveling feet clockwise to lower the washing machine, and counterclockwise to raise it.
2.  Once the washing machiner has been leveled and no more adjustments are needed, tighten the locking nut on each leg to ensure it stays in place. Tighten it all the way flush against the bottom of the washing machine to lock the leg at its current setting and maximize the length of time before the washing machine needs to be leveled again.
3.  Run the washing machine with a small load of laundry to determine if it's level. If the washing machine rocks, repeat these steps again starting at Step 1.

Level the Top Load Washing Machine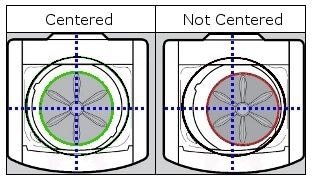 1.  Slide the washing machine into position.  
2. Open the lid of the washing machine, and pour the water into the tub just below the pulsator level.  
3. If the pulsator is positioned at the center of the water, the washing machine is level and no further steps are required. If the pulsator is not in the center, proceed to the next step.
Note: The pulsator allows water and detergent to go through fabrics efficiently, while providing powerful water action to clean larger and heavier clothes and the gentle water action to clean delicates, ensuring less wear and tear on clothes. 
Please click the submit button below to share your feedback with us. Thank you for your participation.
Please answer all questions.