Why there is Delay in Ice formation in Samsung Frost Free Refrigerators?
Last Update date :
Oct 12. 2020
Slow Ice formation is one of the most common problems that occur in Samsung Frost Free Refrigerators.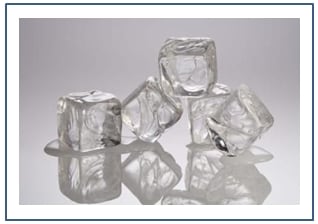 You need to do the following in order to overcome from this problem :
● Please set the temperature at colder side , if you want to make ice in a short time.
● Normally, it takes 1 to 2 hours to make ice after placing the ice maker with water in the freezer.(However, it may take a little longer if you open and close the door frequently).So, please make sure that the freezer door is closed properly and avoid opening the freezer door too frequently.
Thank you for your feedback!