How to charge battery of Galaxy Note8?
Last Update date :
Oct 30. 2020
Charge the battery before using it for the first time or when it has been unused for extended periods.

• Use only Samsung-approved chargers, batteries, and cables. Unapproved chargers or cables can cause the battery to explode or damage the device.
• Connecting the charger improperly may cause serious damage to the device. Any damage caused by misuse is not covered by the warranty.
1. Connect the USB cable to the USB power adaptor, and plug the USB cable into the device's multipurpose jack.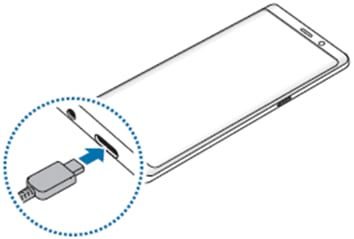 2. Plug the USB power adaptor into an electric socket.
If you want to charge with a Micro USB cable, connect the Micro USB connector to charge the battery with a Micro USB cable.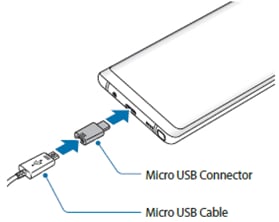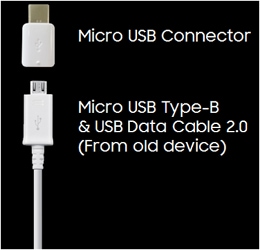 • Do not plug a Micro USB cable into your device's multipurpose jack. Doing so may damage the device and the cable.
• The Micro USB connector is used for charging the battery and connecting to a computer.
CLICK HERE to know how to replace the S Pen nib.
Please click the submit button below to share your feedback with us. Thank you for your participation.
Please answer all questions.