How to create nickname and write new post on Samsung Members in Galaxy S8+?
Last Update date :
Oct 29. 2020
Make the most of your Galaxy device with all the information you could possibly need. Samsung Members is growing community of Galaxy professionals that offer all around support, feedback and analysis. It offers services you need from Galaxy-related tips to troubleshooting in one easy-to-use app, together with access to a wealth of information, tips and the latest product news. You can share questions and suggestions, send in queries, get access to detailed solutions and seek help via its exclusive one on one Q&A channel.
Navigate to Apps → Samsung Folder → Samsung Members → My Community → Forum → Enter Nickname → CHECK AVAILABILITY → SAVE → Back → Create icon → Forum → Phone → Select Series → Question → DONE → Enter Query → POST
Pictorial representation of the above settings are as follows :
a). From home screen, swipe up to launch Apps.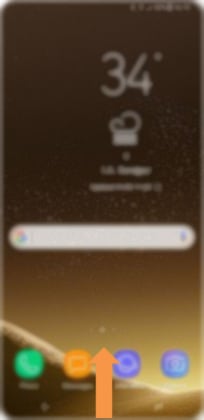 b). Tap Samsung.
c). Tap Samsung Members.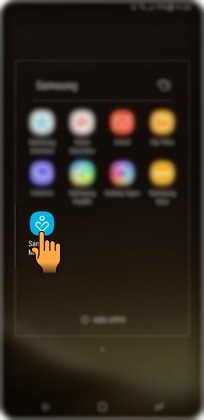 d). Tap My community.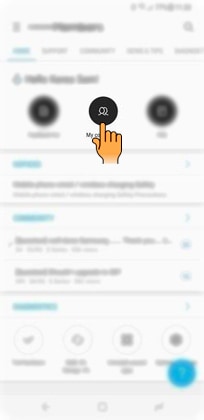 e). Tap Forum.
NOTE : To send feedback and write a new post on community and most of the other activities, You have to create the nickname first.
f). Enter any Nickname.
g). Tap CHECK AVALABILITY to check your nickname's availability.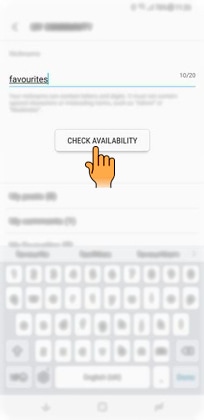 h). The nickname is available. Tap SAVE.
i). Tap Back.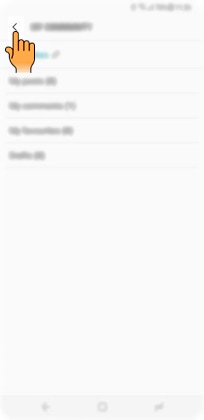 j). Tap Write icon to write a new post.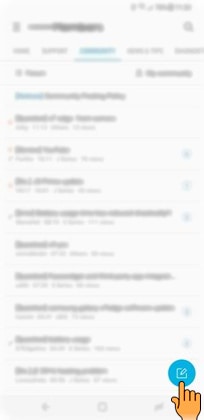 k). Tap Forum to choose the category of your post.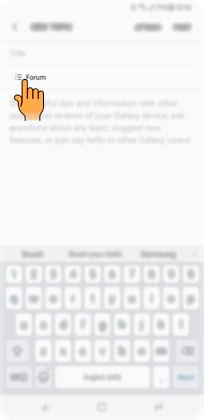 l). For example, tap Phone.
m). Select the phone category. For example, tap S Series.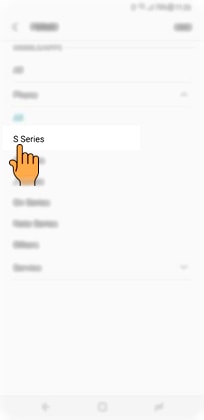 n). Select the type of post. For example, tap Question.
o). Tap DONE.
p). Enter the Title and Query related to the selected topic.
q). Tap POST.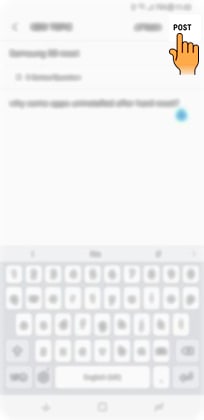 NOTE : You can also attach screenshots related to the query by tapping on ATTACH.
CLICK HERE to know how to manage Community in Samsung Galaxy S8+ ( SM-G955 ).