How to use Shot suggestions feature?
Last Update date :
Oct 29. 2020
Get the finest photo compositions possible with the Shot suggestions feature.
Steps to enable and use this feature :  
1
Open Camera app and tap Settings.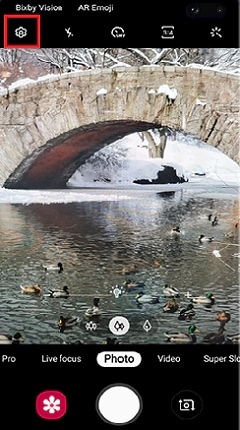 2
Tap the Shot suggestions switch to activate it.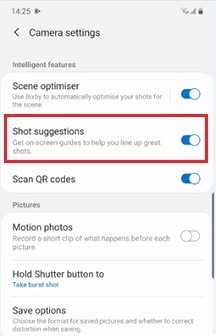 3
On the shooting modes list, tap Photo. A guide will appear on the preview screen.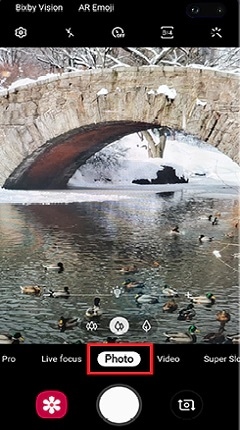 4
Point the guide at the subject. The camera recognizes the composition and recommended composition appears onthe preview screen.
5
Adjust the position and angle of the camera to fit the composition. Then, tap the Camera icon to take a photo.
Note: When the ideal composition is achieved, the guide will change to yellow.
Note: Shot suggestions feature is only available on Galaxy S10's and Galaxy Note10/10+.
Please answer all questions.