Samsung Galaxy Mobile: Find Android OS Version
Last Update date :
Sep 17. 2020
If you're trying to figure out what version of the Android operating system your device is running, there are a couple of ways you can check. You might be trying to download an app that there is a recommended OS version for or trying to get an idea of what features are available for your device. You can also take a look at the page on How to check for software updates - however please note that upgrades to the operating system are device dependent, and you may not be able to update to the latest OS if your device is a couple of years old.
How do I know what the version number is called?
Pie: Versions 9.0 +
Oreo: Versions 8.0 -
Nougat: Versions 7.0 -
Marshmallow: Versions 6.0 -
Lollipop: Versions 5.0 -
Kit Kat: Versions 4.4-4.4.4
Jelly Bean: Versions 4.1-4.3.1
Ice Cream Sandwich: Versions 4.0-4.04
The Android Operating system is software that is developed by Google, and then customised for Samsung devices. The names might sound like gibberish, but they're just named after candy and sweets following the alphabet.
Check the OS in the Settings App:
1
From the Homescreen tap the Apps button or swipe up/down to view apps
2
Open the Settings application
3
Scroll to the bottom to find About Device or About Phone
4
Scroll down to find Android Version
Alternatively, you may have to select Software Information to view Android Version
How to tell just by looking:
You've probably got your home screen organised just the way you like it, with a nice background and widgets - so it can be tricky to tell the OS just by looking. The easiest way to quickly determine what version of Android your mobile phone is running is to check how the Settings app actually looks. It's largely the same across all devices and it's one of the only apps that hasn't changed over time. Open the Settings app on your phone and compare with the images below to find out what Operating System your device is running:
OS 7 & 8 - Nougat and Oreo: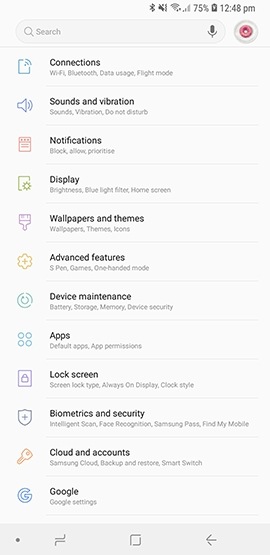 OS 7 & 8 - Nougat and Oreo: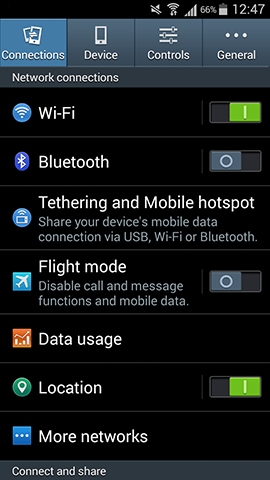 Please click the submit button below to share your feedback with us. Thank you for your participation.
Please answer all questions.