How to apply Additional Sound settings in Samsung SUHD 4K Curved Smart TV JS9000?
Last Update date :
Oct 14. 2020
CLICK HERE to change Speaker settings in Samsung SUHD 4K Curved Smart TV JS9000.
a). Press the MENU/123 button on your Smart Control Remote.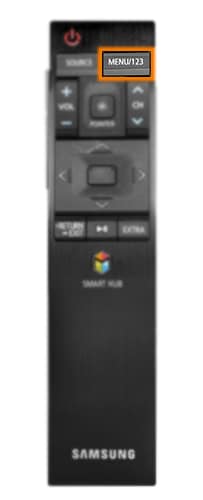 b). Select MENU as shown below.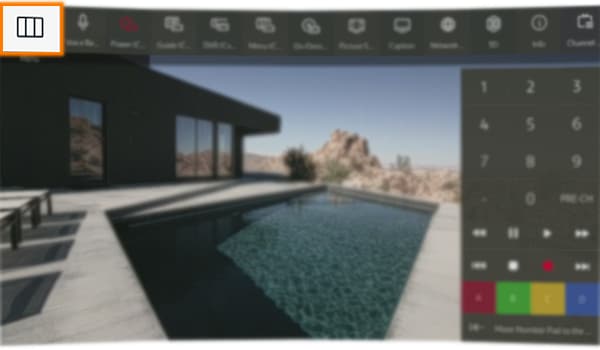 c). From the Menu screen, select Sound.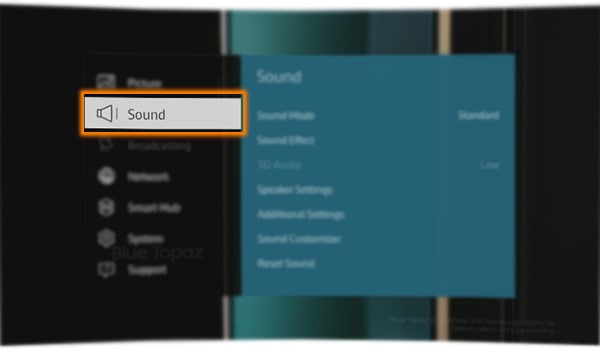 d). Select Additional Settings.
e). HDMI Audio Format sets the format of the audio input signal so that it is suitable for the external device connected to one of the TV's HDMI ports.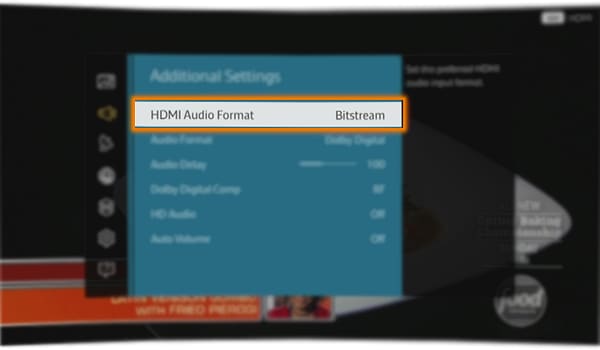 f). Audio Format selects the digital audio output (S/PDIF) format. The available formats depend on the input source.
g). Audio Delay helps correct timing mismatches between the audio and video tracks when you are watching TV and listening to audio through a digital audio device. You can adjust the delay by up to 250 ms.
h). Select Dolby Digital Comp to set the Dolby Digital Compression mode.
i). HD Audio provides the TV sound resampled at HD audio quality.
j). Auto Volume automatically adjusts the TV's volume level when you change channels, video sources, or content so that the volume level remains the same for all sources.