How to Manage apps on Samsung smart TV?
Last Update date :
Jul 07. 2021
Samsung smart TV's give you access to loads of fantastic apps, making it easier than ever to access the entertainment you love. Through the apps menu you can download, uninstall, lock and unlock apps, giving you greater control over who can access your media. 
You may find that some apps may have been pre-loaded onto your Smart TV. Some of these apps cannot be removed.
If you're experiencing problems with an app on your Smart TV,  try some of the steps below. If you're still having trouble, please contact Samsung Support.

Running a network connection test
A network test can determine if your Smart TV is connected to the internet.  
To run a network test on your Smart TV, press the Settings button on your remote, then go to: Network > Network Status. On some devices you will need to choose General before choosing Network.

Check for software updates
If you are having trouble with your Samsung Smart TV, you should always check to see if there are any software updates available as these may contain a fix for your problem.
The easiest way to update your software is directly through the settings menu on your TV. 
Press the Settings button on your remote, then go to: Support > Software Update > Update now If your TV isn't connected to the internet or your internet connection isn't stable, you can also update using a USB stick. 
Delete and reinstall the app
To delete and reinstall an app on your Smart TV, you will need to follow the instructions below:

1
Press the home button on the remote control
2
Move the cursor to the app you'd like to remove, then press the down button
3
Move the cursor to Remove, then press the enter button
4
Move the cursor to Remove, then press the enter button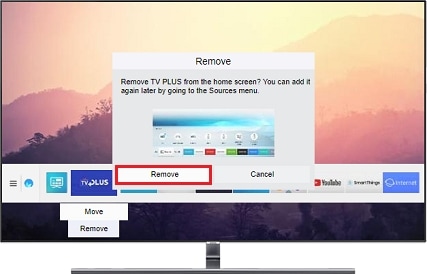 5
Press the home button on the remote control
6
Move the cursor to APPS and press the up button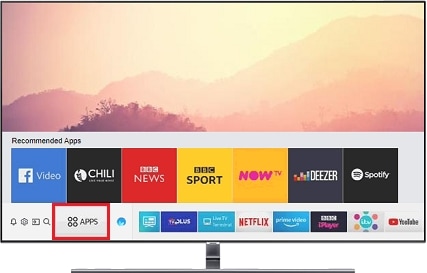 7
Move the cursor to the app you'd like to add and press the up button
8
Keep the cursor on Add to Home and press the enter button
9
Move the app to your desired position and press the enter button