How to Restore The Frame TV to Factory Setting? 
Last Update date :
Dec 14. 2022
New series Frame TV (Yr'21 & Yr'22)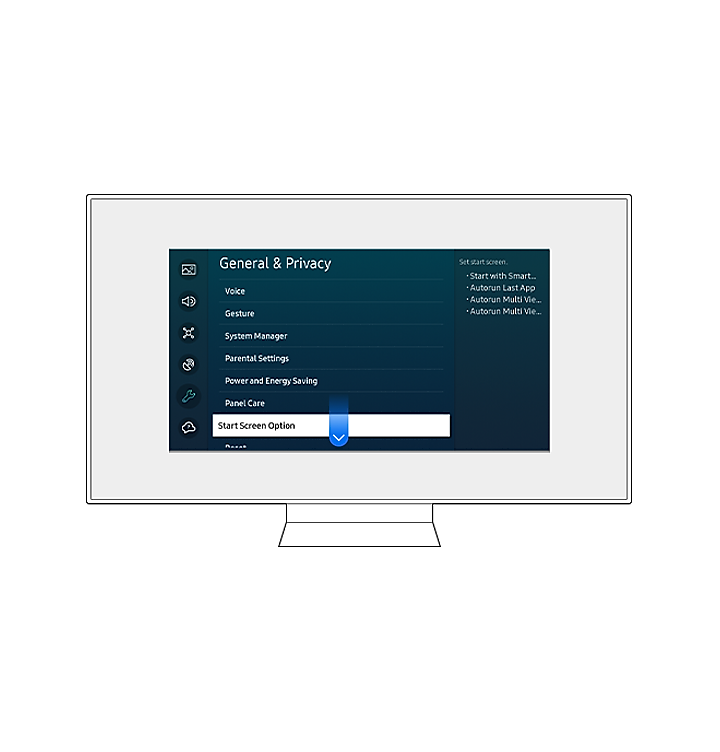 Menu – Settings - All Settings - General & Privacy - Reset

You can restore all TV settings to the factory defaults.
1. Select
Reset.
The security PIN entry window appears.
2. Enter the security PIN, and then select
Reset.
All settings are then reset. The TV turns off and on again automatically and displays the Initial Setup screen.
For more information on Reset, refer to the user manual that came with the TV.
If you skipped some steps in the initial setup, run Set Up TV (Menu Connected).
Old series Frame TV (2020)
Please follow the below mentioned steps 
Press Home > Select Settings > Select Support > Select Self Diagnosis > Select Reset > Enter 4 digit PIN (By default PIN is 0000) > Select Reset
Pictorial representation of the above settings are as follows :
1
Press the Home button on your One Remote.
2
Using the directional pad on your One Remote, navigate to and select Settings.
3
Navigate to and select Support.
4
Select Self Diagnosis.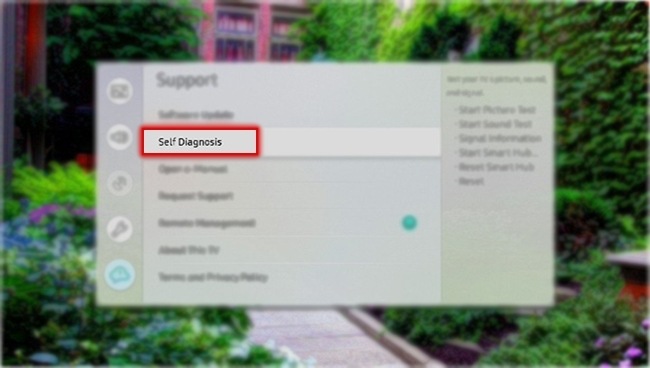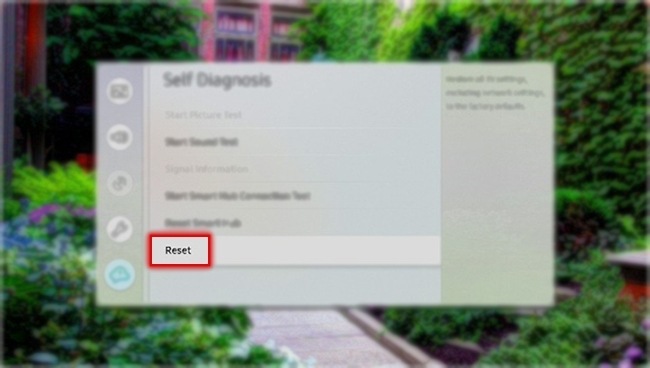 7
To confirm resetting The Frame to factory defaults, select Reset.
Please click the submit button below to share your feedback with us. Thank you for your participation.
Please answer all questions.