Television: Connect your TV to a Wired Network
Last Update date :
Oct 26. 2020
Note: This help content is only applicable to the product purchased from Indian retailers. If you require help for the products purchased from US, Kindly visit Samsung US support section and for other countries, kindly contact your local Samsung Subsidiary.

Connect to a Wired Internet Network in New Series Smart TV?
1
Connect the Ethernet cable into the LAN port of the One Connect Box.
2
Press the Home button on your One Remote.
3
Using the Directional pad on your remote, navigate to and select Settings.
4
Navigate to and select General and then Network.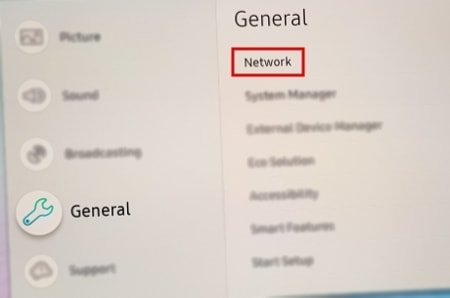 5
Select Open Network Settings.
6
Select your desired Network Type. For this example, select Wired.
7
Select OK from One Remote.
Connect to a Wired Internet Network in Old series Smart TV?
1
Press the MENU button.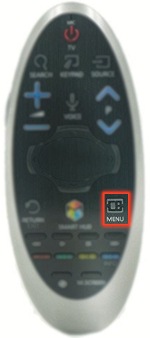 2
Select Network.
3
Select Network Settings.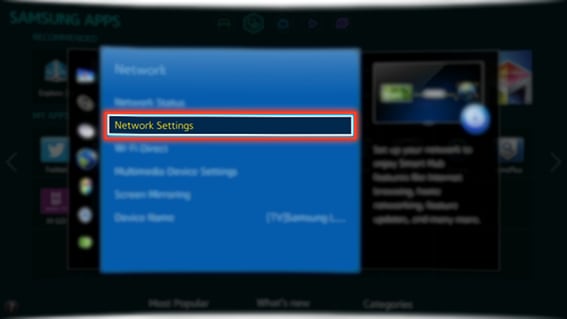 5
Select Network type.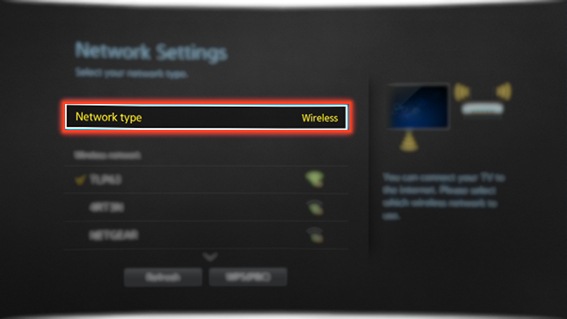 6
Set the Network type to Wired.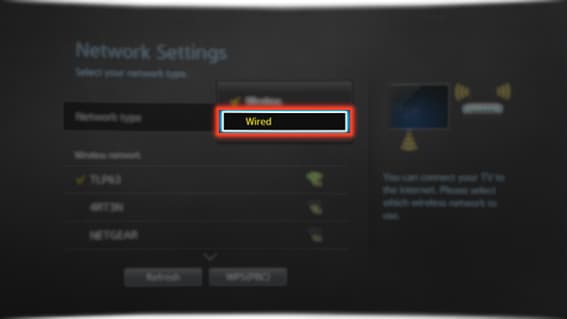 7
Select Connect. The TV will attempt to connect to an available network. Once it is successful, you will see a confirmation message.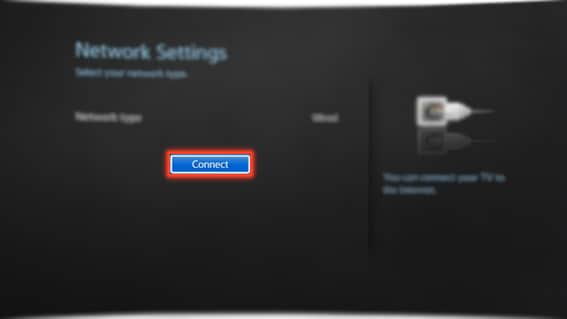 Note: If your wired network doesn't connect automatically. Please manually enter the network information when the connection fails or choose Stop.
8
Select Stop when the TV Attempts to connect to the network.
9
Select IP Settings once the network connection has been interrupted.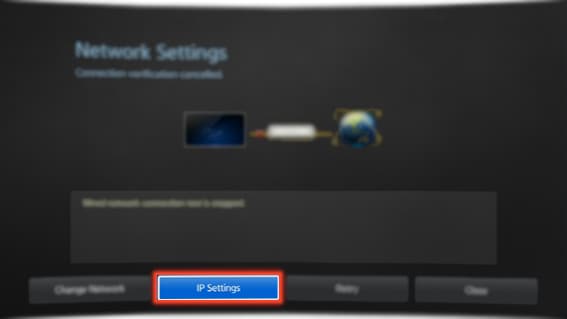 10
Select IP Setting.
11
Select Enter manually.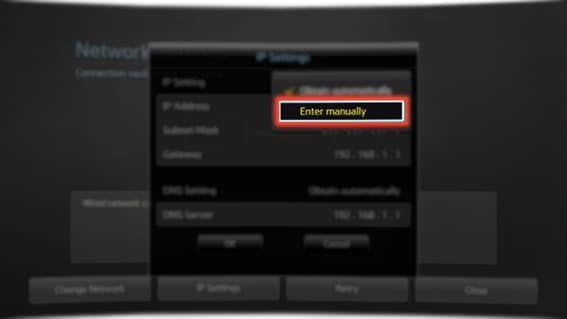 12
Select IP Address after the IP Setting has been changed to Enter manually.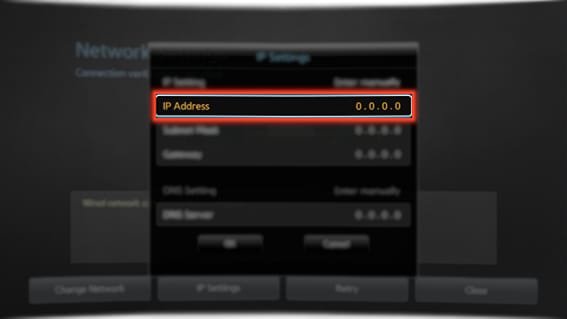 13
When the IP Address entry window appears, enter three digits into each field on the IP address line.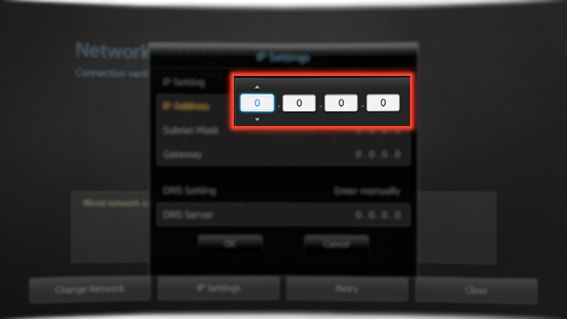 NOTE: If the value has less than three digits, add leading zeroes.
14
After three digits have been entered in a field, the highlight automatically jumps to the next field i.e. Subnet Mask.
15
Repeat the process for Subnet Mask, Gateway, and DNS Server.
16
Select OK when done.
17
The TV attempts to connect to the network again using the settings you entered. Once it has established the connection, it displays a confirmation message. Select OK.