What is SMART HUB?
Last Update date :
Oct 13. 2020
SMART HUB in Samsung Smart TV's is your gateway into a new world of advanced features that will change the way you watch TV. It allows you to easily search for movies, TV shows, browse the web, explore Samsung apps, chat with friends and find many other types of new interactive TV content.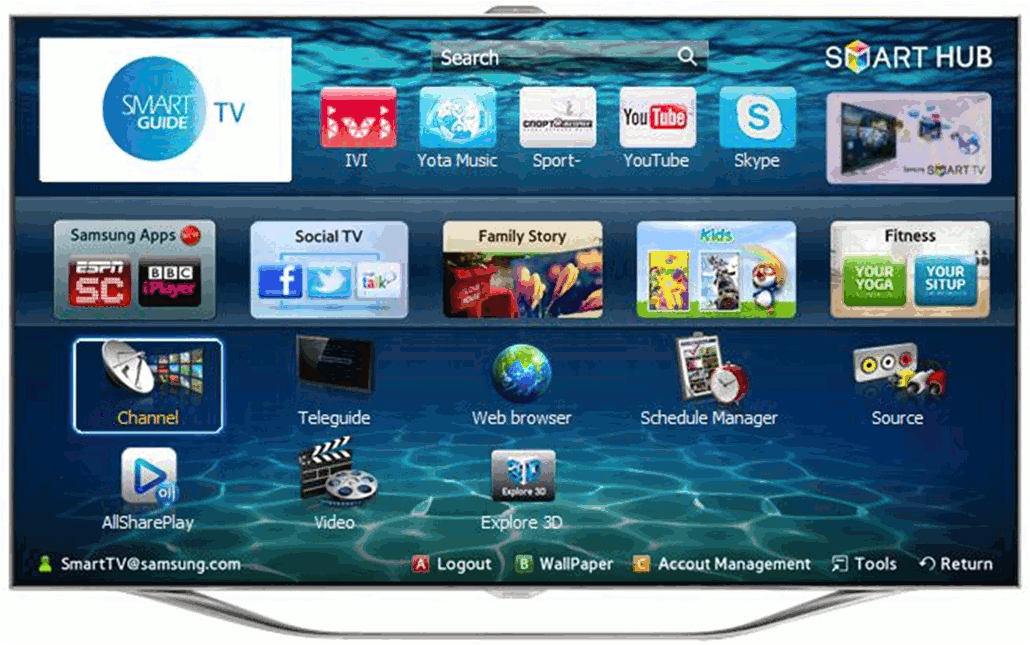 ● Under SMART HUB window you will find a separate tab named Samsung Apps. This is a growing collection of premium apps specifically built for TVs that helps you to search for applications related to Game, Sports,Lifestyle,Education and much more.
● SMART HUB connects you to your favorite digital content such as videos from YouTube, sports information from ESPN,and social updates from Facebook or Twitter.
● SMART HUB in Samsung Smart TV's will also include a Full Web Browser to navigate the internet.The brilliant HD screen will make your web experience even more fun.
NOTE: The SMART TV should be connected to a Wired / Wireless network for you to use the SMART HUB features.
Click here to know about the various features available in SMART HUB in detail.