Why does shadow appear in Samsung TV screen while watching?
Last Update date :
Oct 27. 2020
Shadow in Samsung TV screen appears when broadcast signal is not stable or connected wire is faulty. While watching TV with connected external devices and shadow appears only on specific channels, then the cause may be broadcast signal.
Below mentioned are some measures that you can perform :
● You can check the signal strength and signal quality of the connected device.
● Perform self device check by connecting another device like a DVD player, Blu-ray player, Set top box, gaming console etc.
● If the shadow still appears by connecting other devices then your TV may be faulty unless check the previously connected device.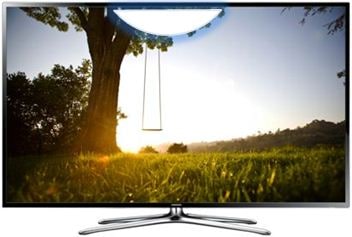 ( Shadow on TV screen )
To determine the issue refer below :

● It is caused by weak signal strength and signal quality of connected device.
● You need to check the connected device.
● You can also check the connected cable and replace if caused by cable.
● Kindly adjust the picture settings from Menu or Home>Settings.
● Also check whether TV is running in Power Saving Mode.
● You can press the Menu button or Home key --> Settings to check the proper display of options on screen.
● You can also change the channel or connected source by another.
● You can perform Self Diagnosis test in your TV.
Note: If you are still facing the issue, please call 1800 40 7267864 (Toll Free in India) or Chat with Us for further assistance.