Start your laundry
Connect your Smart Washer to other smart devices in your home. You'll get laundry reminders and never have to worry about missing the buzzer again.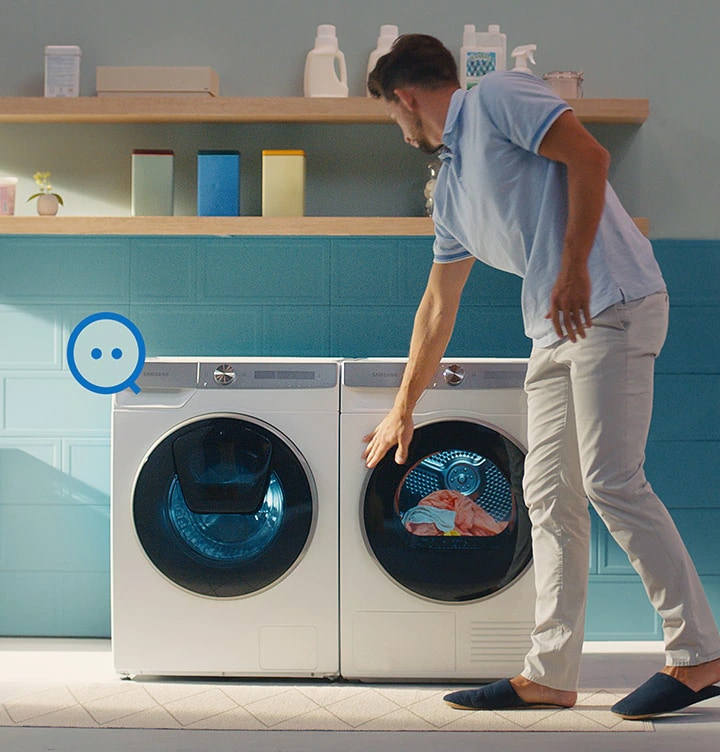 Go live your life
Sit in the back yard. Take a nap on the couch. This part's easy.

Get alerts on your phone, watch or TV
Once the laundry's done, a notification will be sent to your Galaxy mobile or QLED TV (so anyone in the house can take care of it).

Featured products
Get details on each product used in this bundle
Front Load Washer Dryer with AI Ecobubble™,
13KG Wash & 8KG Dry/
WD13TP44DSX/FQ


Requires a Wi-Fi connection and devices registered to SmartThings app.
Compatible devices only.