Why Does My Dryer Keep Running After The Clothes Are Dry?
Last Update Date :
Jun 26. 2018
If the dryer continues to run (and heat) after the laundry is dry, perform/verify the following:
• Verify that nothing is obstructing or snagged on the sensor bars (i.e. silk or lace undergarments, a sock, handkerchief, etc). The bars are off-center to the right, approximately 1-2 inches beneath the lint trap, inside of the drum.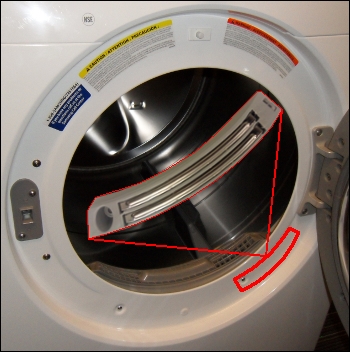 • Clean the sensor bars with a Q-tip or cotton swab dipped in rubbing alcohol.
• Verify that the time has counted down completely on the display. If the unit is set on a Manual Dry cycle, it will run until the cycle is complete, regardless of the moisture level in the drum.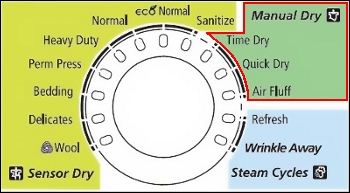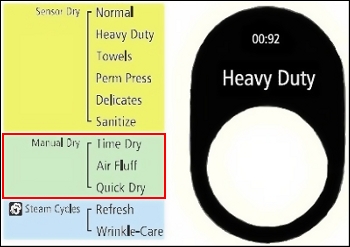 NOTE: Layout varies from model to model, but the concept is the same. Sensor Dry and Manual Dry are groups of cycles. They are not individual cycles.
• Verify that Wrinkle Prevent or Wrinkle Release is not selected. Wrinkle prevent will turn the drum with no heat to prevent clothes from getting wrinkled. If your dryer is in the wrinkle prevent mode, you will see a scrolling rectangle on the display panel.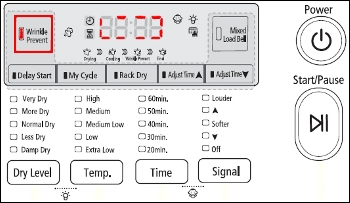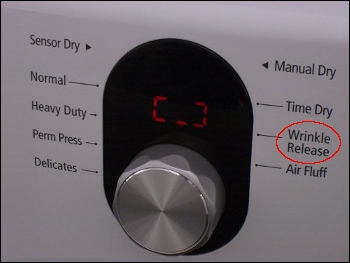 If after verifying/performing all of the items about, the unit continues to dry and heat after the cycle has finished, service is required. Please visit your nearest Samsung Service Centre or contact us on 1800-88-9999
Need more help? Contact Us.
Call
* For any printer related enquiries, please visit HP website .
Contact Us