Backup and Restore your data
Last Update date :
Oct 28. 2020
Most smartphone users keep their personal and important data in their device. So if they want to perform a factory reset or just keep their data to prepare for unexpected malfunction of device, they have to do backup and restore in advance or periodcially. However, they sometimes feel that it's a difficult and complicated job and hesitate. This guide is focusing on easy & simple ways of backup/restore of data and how to sync data.

Samsung Account (S-Cloud)  
With the Samsung account, you can backup and restore your data in the same device. Moreover, you can syncronize in the serveral Samsung devices if you are using the same Samsung account for them. This feature is very useful when you want to keep the same data for all Samsung devices.  
1
Backup items - Logs, SMS, MMS, Wallpaper ..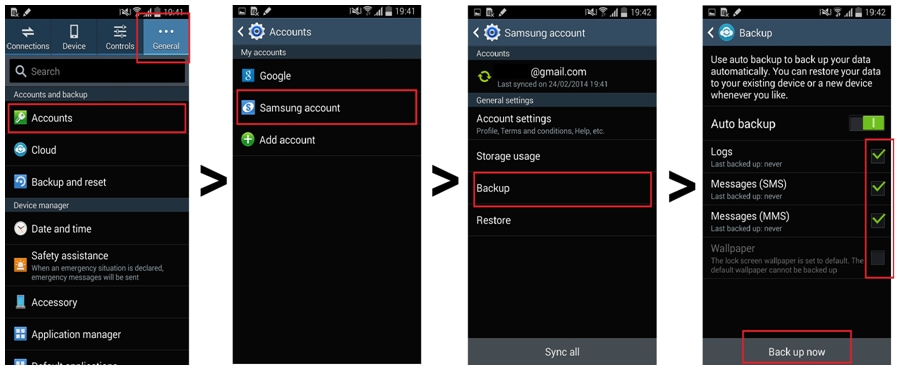 2
Synchronize - Calendar, Contacts, internet bookmarks, S note ...
Google Account
With Google account, you can syncronize your various data especially Google services releated.

*Sync. items - Calendar, Contacts, Gmail, App data, Google Playbooks ...  
Dropbox
When you want to backup and restore the big size contents(Photo, Video, Audio ...), Dropbox can be one solution for it. For Samsung device users who signed-up for Dropbox, 50GB free storage will be provided for 2 years.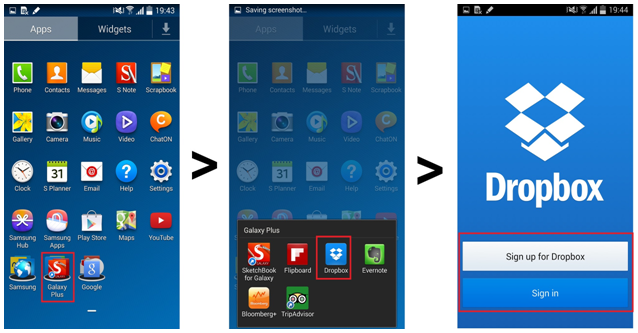 Smart Switch
This is not a backup and restore but data transfer tool.When you buy a new Galaxy device, you can transfer your data easily from the old smartphone including other brands to the new Galaxy device.
*Smart Switch PC program version: Old smartphone → New Galaxy (www.samsung.com/smartswitch)

*Smart Switch mobile application version: Old Galaxy → New Galaxy (Refer to the 'Recommended app' menu)  
Please answer all questions.