[Galaxy S6 edge +] Can I reset my settings without deleting data?
Last Update date :
Oct 01. 2020
Using the Reset Settings option on the Galaxy S6 edge + you are able to reset the device to factory settings without deleting data.
4
Tap Reset settings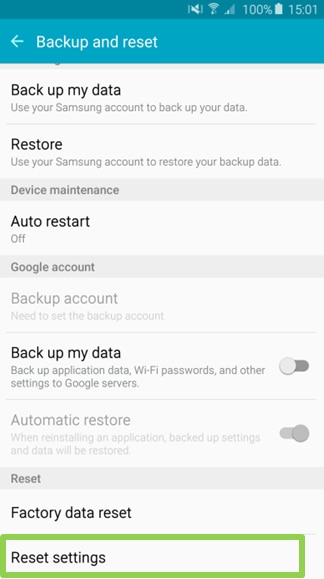 5
Tap Reset Settings
Reset Settings returns the device to factory defaults with the exception of Security, Language and Accounts. It does not affect personal data and downloaded applications.
N.B. Performing a Factory data reset will restore the device and delete all data.
Please click the submit button below to apply your feedback. If above content is not helping you to solve your issues, you can write down your comment and feedback to us to improve the content. Thank you for your participation.
Please answer all questions.