How to change game performance settings on Samsung mobile phone?
Last Update date :
Jul 29. 2022
How do I enable Game Launcher?
You can activate Game Launcher via a heads-up notification. The notification will be shown the first time a game is installed on the device or games are added to a new folder. 
 
1
Go to Settings, select "Advanced Features"
2
Go to "Game Launcher " and tap the toggle switch to enable Game Launcher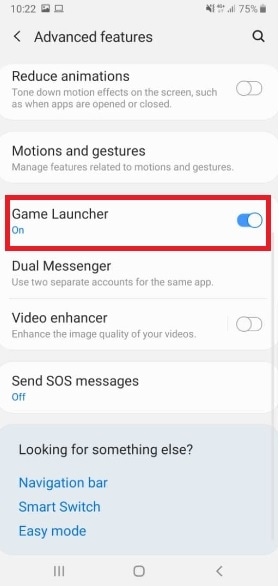 3
You can choose to add Game Launcher icon in home screen.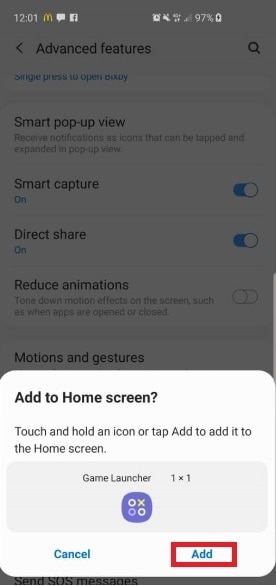 How do I optimized gaming experience ?
For an optimized gaming experience on the Game Launcher, try the performance control feature! There are 3 modes you can select to enjoy better gaming experience.
Activate "Focus on performance" mode for an optimized gaming experience, but keep in mind that this may use battery power
faster than other modes.
Activate "Balanced" mode for a good balance between game performance and battery usage.
Activate "Focus on power saving" mode to limit some performance and maximize battery usage.
1
Go to Game Launcher Icon and open it
2
Tap the Game Performance icon
3
Select a mode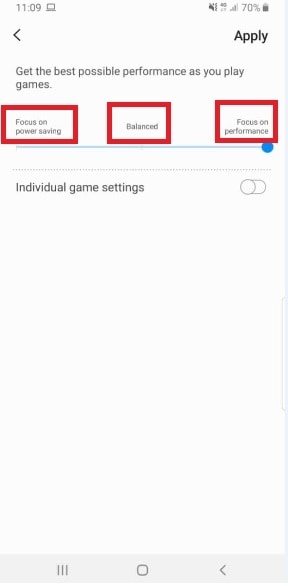 4
Tap Apply
Please click the submit button below to apply your feedback. If above content is not helping you to solve your issues, you can write down your comment and feedback to us to improve the content. Thank you for your participation.
Please answer all questions.