How to send My Emoji stickers on Galaxy S9/S9+
Last Update date :
Oct 02. 2020
You can use My Emoji stickers during a conversation via messages or on a social network service.
Please follow the steps listed below :
1
On the Samsung keyboard tap Icon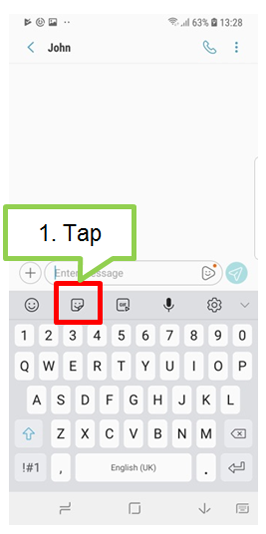 2
Select one from the My Emoji stickers with various expressions. The My Emoji sticker will be inserted.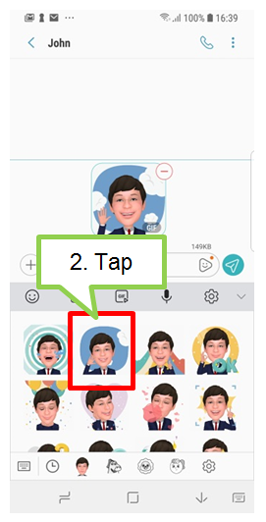 Screen Images are for reference only. The screenshots are subject to change. All images shown here are intended to help people use My Emoji.
Actual results may vary.
Please click the submit button below to apply your feedback. If above content is not helping you to solve your issues, you can write down your comment and feedback to us to improve the content. Thank you for your participation.
Please answer all questions.