See the bigger picture
Have the confidence to go big and surround yourself with an epic viewing experience. From spectacular picture quality to compatible designs, there are more reasons than ever to buy a Super Big TV. See why so many others have gone big and never looked back.
Just add 20"
Life gets bigger as it goes on — so should your Samsung TV sizes. If you love your big screen right now, add 20" to your next TV to level up the way you watch, play, and relax.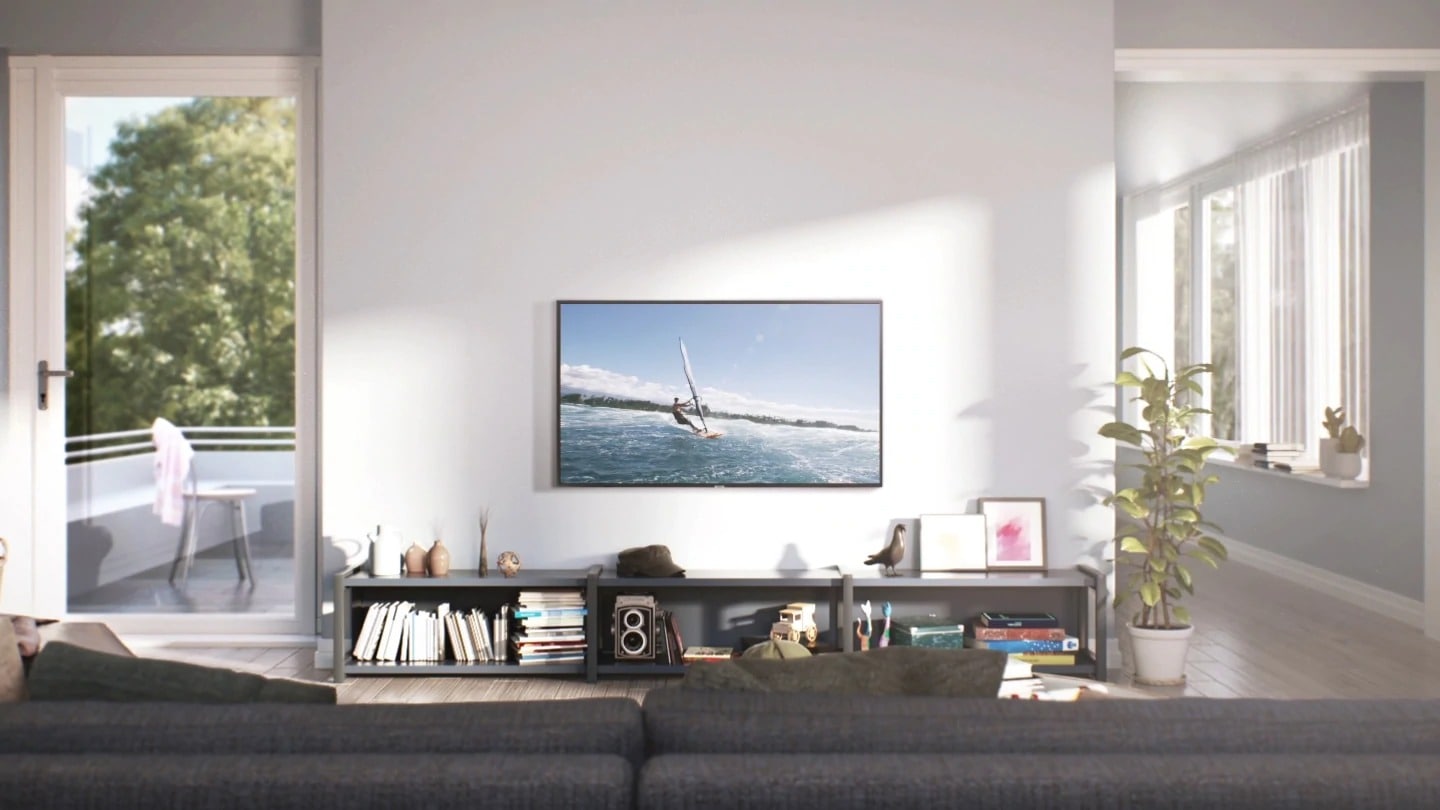 The shopper's choice is to go big
People want larger TVs.
A resounding 8 out of 10 consumers made the switch to a bigger screen.
No one regrets going big.
What's more? 98% of consumers who bought a Super Big TV said they are highly satisfied with their purchase.
* The above contents are based on research conducted by Samsung and IA Collaborative.
Why go big screen?
Everything looks better when it's bigger.
Thrill of the stadium experience at home.
Super Big TV brings the excitement of live action into your living room with clear and brilliant picture quality.

Bigger is better anywhere
See how Super Big TVs enhance any setting.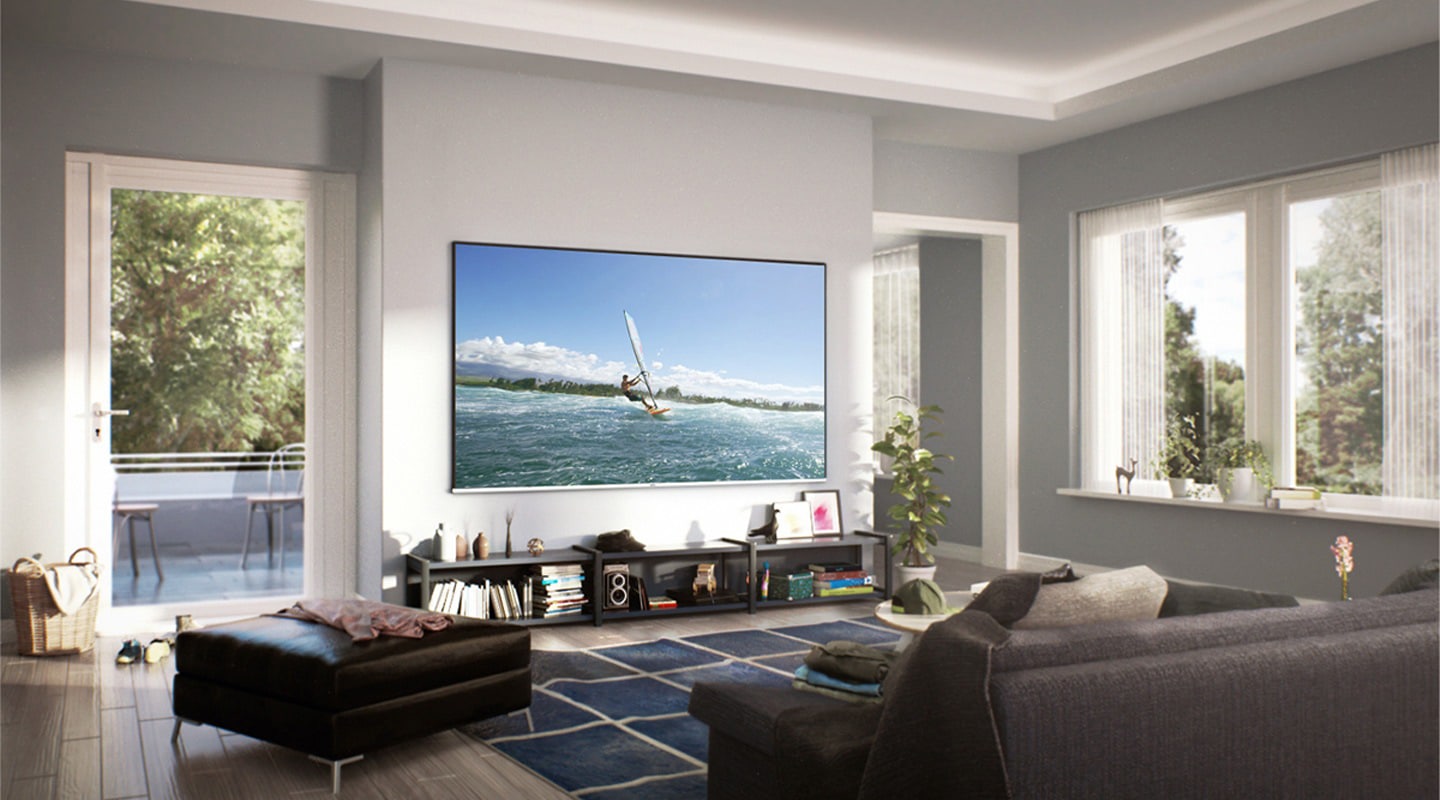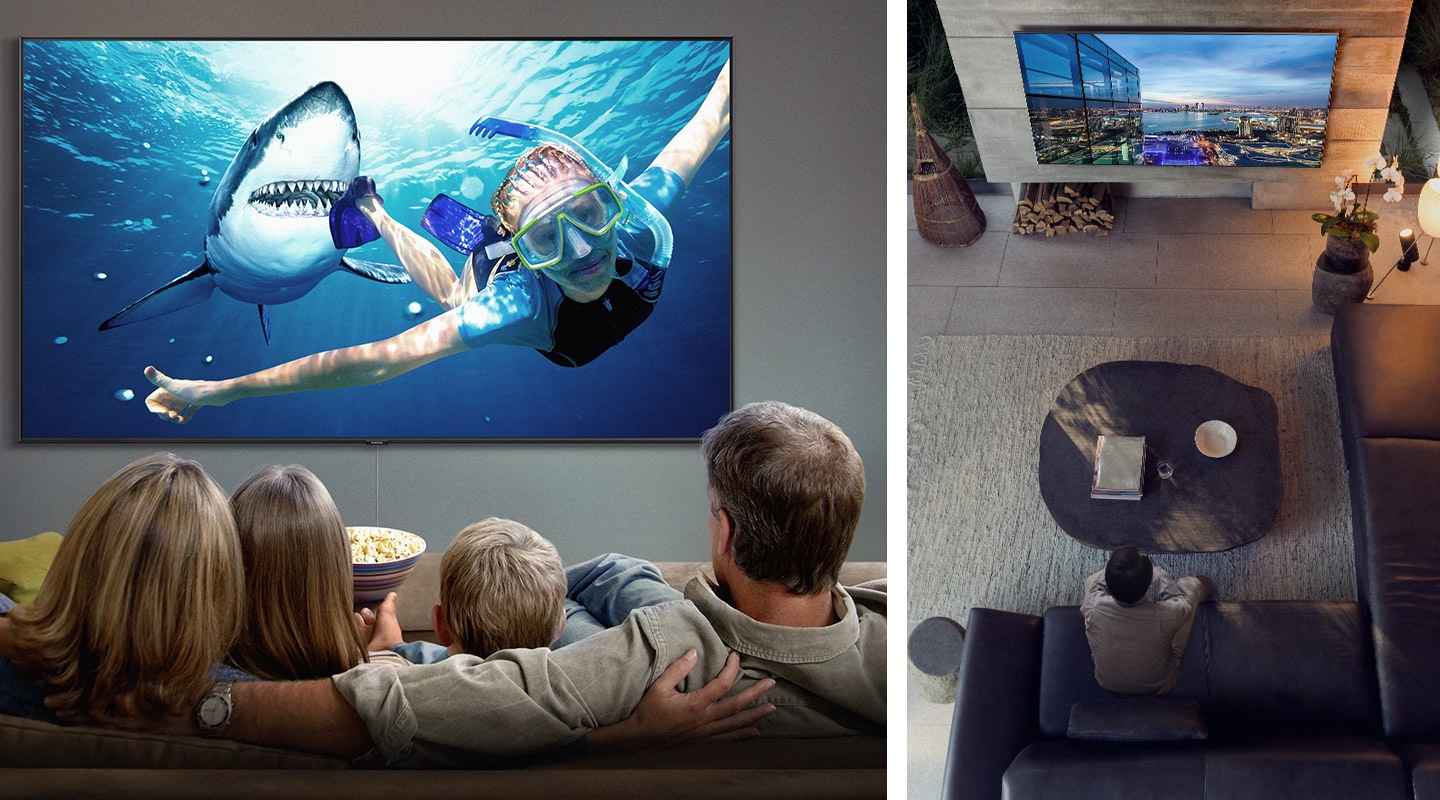 Samsung refines the big screen
Trust Samsung to create the finest innovations that enhance the Super Big experience.
True 8K Resolution
Immerse yourself in QLED's 8K screen and dive into another world. Packed with an incredible 33 million pixels, it's a new visual experience that gives you a taste of true realism up close.
* Available only in QLED 8K series.

See how big with just your arms
Still on the fence about a big screen tv? Hold open your arms. That amount of space is enough to get a better viewing experience any time you turn on the screen. So, calm your nerves and enter into new worlds of entertainment by going big.
Choose your Samsung Super Big TV sizes
* Product design and specifications may vary by region.
* The content within the screen are simulated images and are for demonstration purposes only.
* GUI(Graphic User Interface), design, features and specifications subject to change without notice.