4 Reasons to Give
Mobile Gaming a Chance
Your mobile device could be the secret weapon your gaming needs.

We get it—mobile gaming hasn't always been known for its immersive graphics or breathtaking processors. But with newly released Samsung devices and more Android game options than ever, it might be time to reconsider.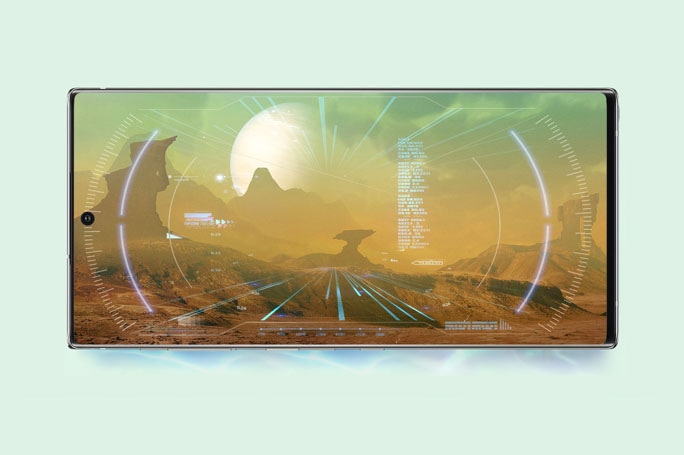 Real-time Gaming
Experience virtually no lag time and latency for crisp, clear and smooth graphics at all times with 5G connectivity.*
Mobile hardware has gotten way better
Those classic arcade games might have been a blast to play on an old brick phone, but today's devices can handle far more complex gameplay. They've improved exponentially—some are even specifically designed with gamers in mind. When frame rate starts to suffer, for example, phones like the Galaxy Note10 can monitor heat and adjust the performance of the game, preventing lag and low FPS rates.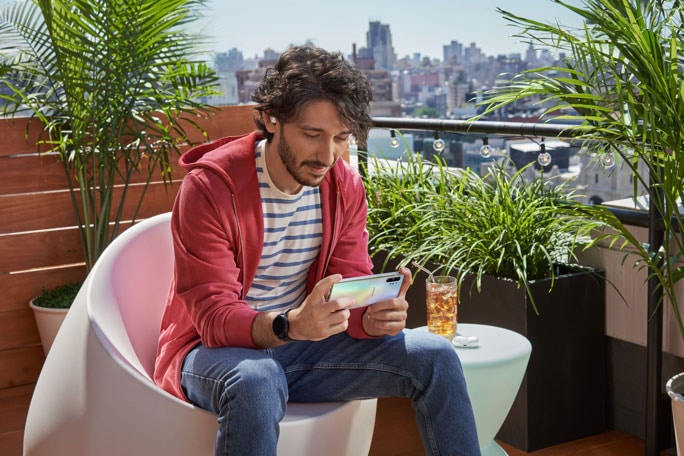 Galaxy Buds+
Adjust how much of the outside world you let in to stay aware and connected while you're in the zone.
Mobile accessories are filling in the blanks
Mobile gaming's sound quality is catching up to that of PC and console. And built-in Dolby surround-sound speakers on phones like the Galaxy Note10 plus compatible accessories are closing this gap. Noise-cancelling mobile gaming headphones can bring an even more immersive sound to your mobile gaming experience so you can lose yourself in your gameplay. For some games, you can also use mobile adapters for your phone if you enjoy the hands-on control of PC gaming.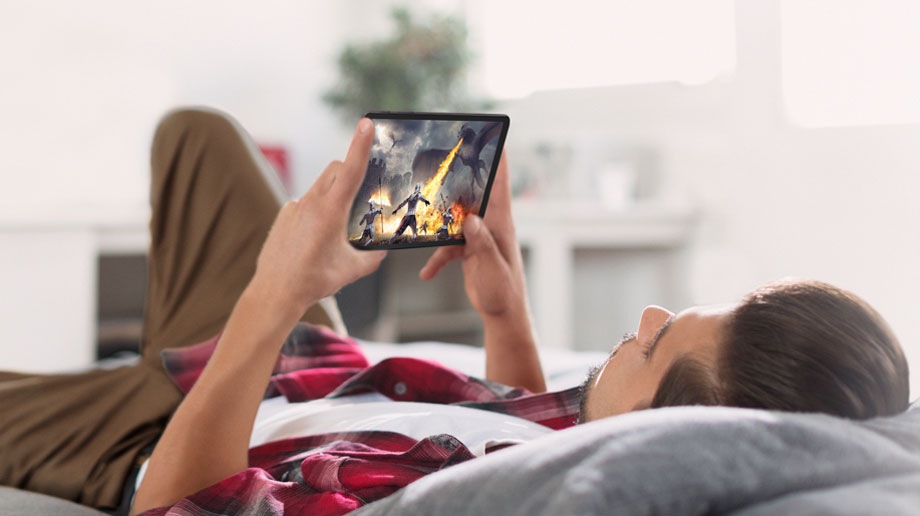 Mobile can be great for endless gaming
Many AAA games are available on all platforms: PC, console and mobile. While the mobile gaming screen experience is bigger and better than ever, some players may prefer the larger screens home console experiences provide.

With that said, much of the grinding work that console games on Android require can be accomplished on mobile. For example, you might not be able to nail 360 noscopes on mobile like you can on PC, but you can adjust to mobile gaming by learning the right tricks.
Social play is changing the mobile game
Though gaming may have once had a rap for being a solo activity, there is now a major community-building element – especially with all of the new ways to livestream the action and engage with your crew right from your phone. Streamer-friendly features like picture-in-picture reactions, audio commentary and the ability to annotate scenes with the S Pen on the Galaxy Note10 make it easier to connect with your buddies on a game you can enjoy together—even when you can't be with them physically.
*Requires optimal 5G network connection, available in select markets. Check with your carrier for availability and details. Download and streaming speeds may vary based on content provider, server connection and other factors.
Grind to gaming greatness
Ease your transition to Android gaming with the world-class Galaxy mobile experience.