Work smarter with a Samsung monitor
Samsung monitors provide smart options to help you boost your productivity and regain a healthy balance between work and life.

0% instalment up to 36 months1
Free delivery (Selected retailers)2
1000R optimum curvature
Introducing the boldest curve ever accomplished. This milestone, born from years of relentless innovation, changes the shape of visual display and pioneers the future of monitor technology.

The 1000R futuristic gaming monitor


Maximise your desk space with innovative design

Give yourself the space you need with stylish and practical Samsung border-less design monitor.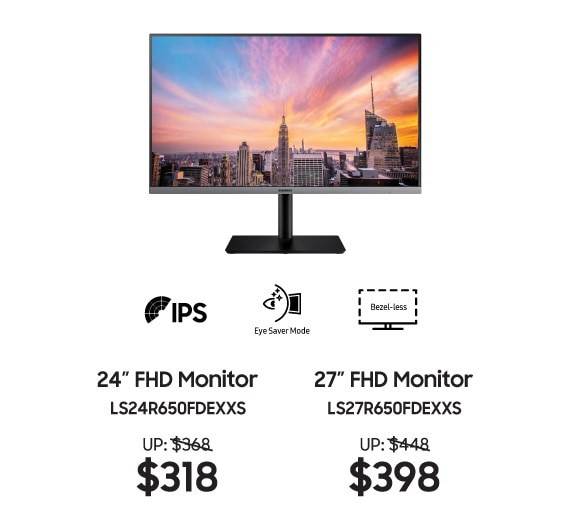 Sharpen your focus with our 4K monitors
Enhance work and play with an ultra HD monitor. View documents and webpages with less scrolling, split your screen and work with multiple windows more comfortably, and enjoy more detail in your photos, videos and games too.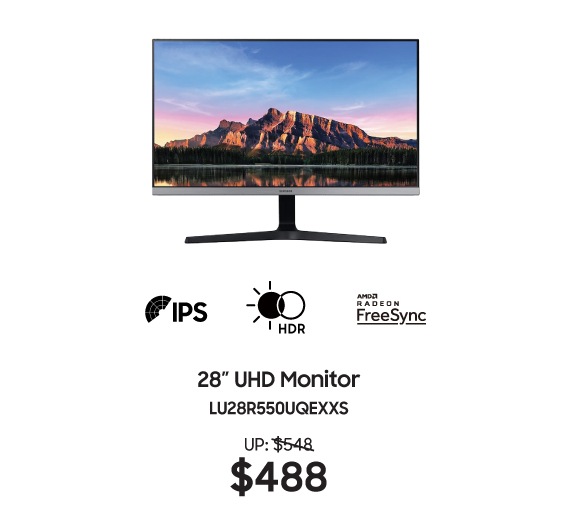 Proven viewing comfort
Clinical tests3, studies4, and certifications5 attest to the reduced eye strain, clearer vision, minimal physical discomfort, and ergonomic customisability of curved monitors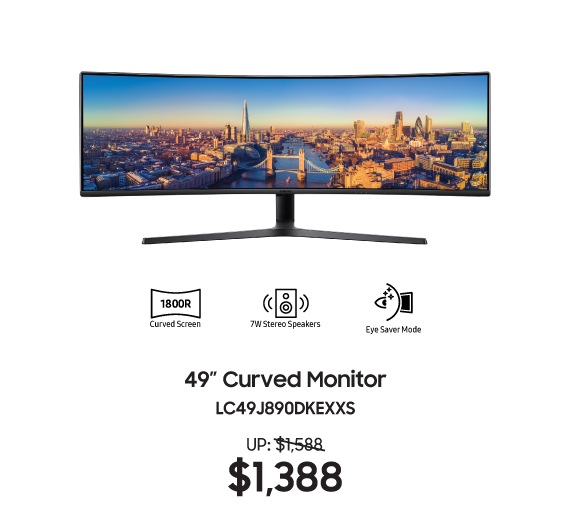 Receive FREE* vouchers/gifts and enjoy discounts of up to 36% off*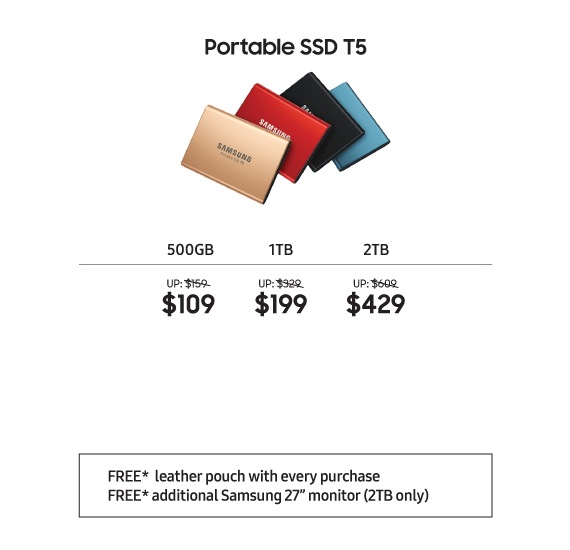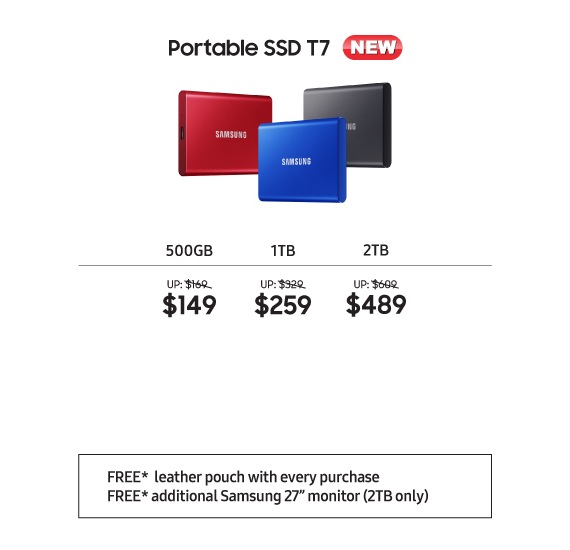 1. Interest-free monthly instalment options (of varying tenures) are available using UOB credit cards when the checkout value is above $500 at Samsung Online Store; please check https://shop.samsung.com/sg for more details. Please check with participating stores for their available instalment options. Instalment terms and conditions apply.
2. Free delivery available at Samsung Online Store. Please check with other retailers on whether they offer free delivery.
3. Clinical test by Harvard Medical School: A clinical study conducted at Harvard Medical School by Dr. Eli Peli, Professor of Medicine and Dr. Gang Luo, Assistant Professor of Medicine, concluded that users of curved monitors had reduced eyestrain and blurred vision when performing nearly one hour of intensive visual tasks as compared to flat monitor users.
Clinical test by Seoul National University: A comprehensive clinical study conducted by Prof. Seong-Joon Kim at Seoul National University Hospital showed that curved monitors induce less eyestrain than flat monitors. It's been proven that the closer a monitor is to 1000R, the more effective it is in limiting eyestrain.
4. A study at the University of Leeds discovered that curved displays increased productivity through minimising physical discomfort. Fewer head and neck movements are required to read information on curved displays. In addition, the natural curve offers a more private and immersive experience.
5. Samsung Curved Monitor was validated by TUV Rheinland, the worldwide recognised certification institute in Germany. TUV Rheinland tested the performance of Samsung Curved Monitor on reducing picture distortion and increasing eye comfort
Terms & Conditions:

● This promotion is only valid for customers who purchase the above mentioned Samsung product(s) during the respective applicable promotion periods from Samsung Experience Stores, Samsung Online Store and selected retailers, subject to stock availability and is not valid with other discounts or promotions.
● Each customer is entitled to redeem gifts for a maximum of 5 product purchases.
● Gifts may only be redeemed in person by the customer as named in the proof of purchase documents, by collection at the Redemption Centre during the Redemption Period, upon submission and/or presentation of valid Redemption Documents as specified in the Redemption Details. No extension of Redemption Period will be allowed.
● If the person redeeming the gift(s) is different from the customer as named in the proof of purchase documents, an authorisation letter duly signed by the customer, a copy of the identity card/ passport of the customer and the original identity card/ passport of such person redeeming the gift(s) must be presented for verification purposes. However, retailers, dealers and promoters are under no circumstances allowed to make redemption on behalf of customers.
● Samsung reserves the right to reject redemption for customers whose details do not match the proof of purchase documents, where the Redemption Form is not submitted with all Redemption Documents, if Samsung suspects the Redemption Form or any Redemption Documents to be false or tampered with in any way, or otherwise if Samsung believes in its sole discretion that the redemption is not in accordance with these Terms and Conditions.
● Samsung reserves the right to replace any gift(s) with another item. Gifts are not exchangeable for cash or kind.
● The Redemption Form is deemed void if defaced or otherwise damaged. Samsung will not be responsible for and will not replace any lost, stolen, damaged, defaced, expired and/or otherwise voided Redemption form.
● Voucher terms and conditions apply.
● Promotion is applicable to end-customers only; not trade, corporate or bulk purchases.
● Samsung reserves the right to amend these Terms and Conditions at any time without prior notice and without assigning any reason.
● Images are for illustrative purposes only.