Expand to a vast library
Portable SSD T7 | T7 Touch | T7 Shield
Console gamers thrive on huge capacity for next-gen games and classic favorites. Large capacity handles your growing game library, and quick loads to jump right into battle.

Rugged durability
Portable SSD T7 Shield
Supremely tough, fast, and compact. The new T7 Shield gives you superior performance on the go, even in challenging environmental conditions. Super-speed inside with durable protection outside keeps work flowing, ready to hand off to a client or for hands-on editing at home.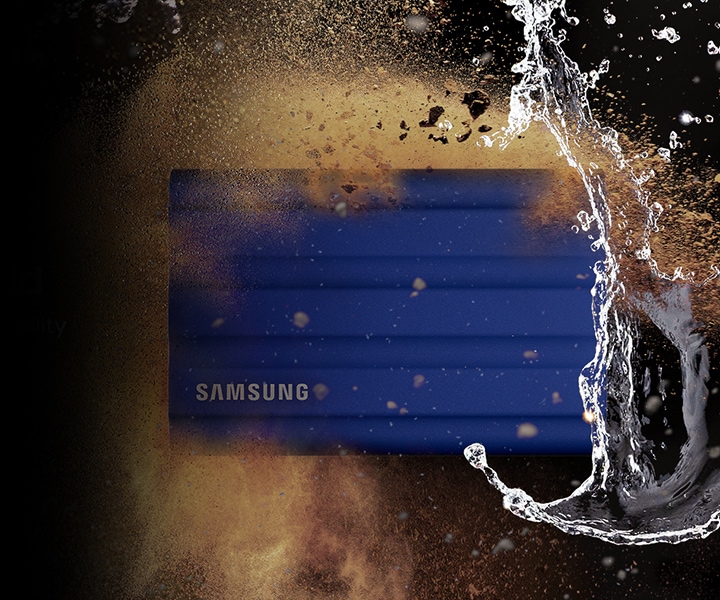 Transfer in a flash, Secure with a touch
Portable SSD T7 Touch
Transfer massive files within seconds at incredible speeds up to 1,050/1,000 MB/s utilising the NVMe interface. Whether you're storing games, movies, or sensitive work files, the Portable SSD T7 Touch gives you speed and security in a palm-sized package.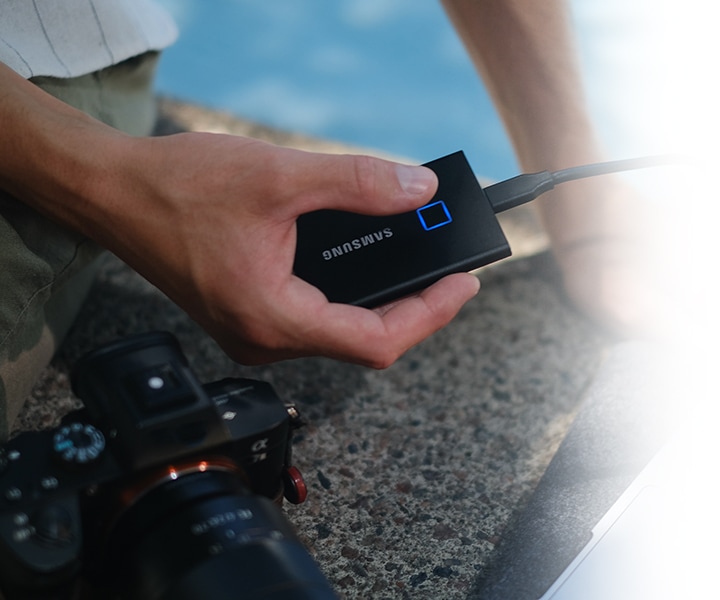 The new norm in external storage
Portable SSD T7
Light and pocket-sized, the Portable SSD T7 both delivers fast speeds and safeguards data for an easy way to store and transfer large files. Experience everyday high performance in your work and play with the T7.

Samsung Magician Software
Set your password and get the latest firmware updates with Samsung portable SSD software available in PCs, Macs, Android smartphones and tablets. You can also check your drive's health, boost performance and protect data with Samsung Magician Software.