The World
in Your Pocket
Portable SSD T5
Get your entertainment, coursework, or games anywhere,
on any device. Feel the freedom of huge storage and speedy transfers to laptops, smartphones, game consoles, and more. The latest T5 easily slides in your pocket or purse, with multiple color options that complement your sense of style.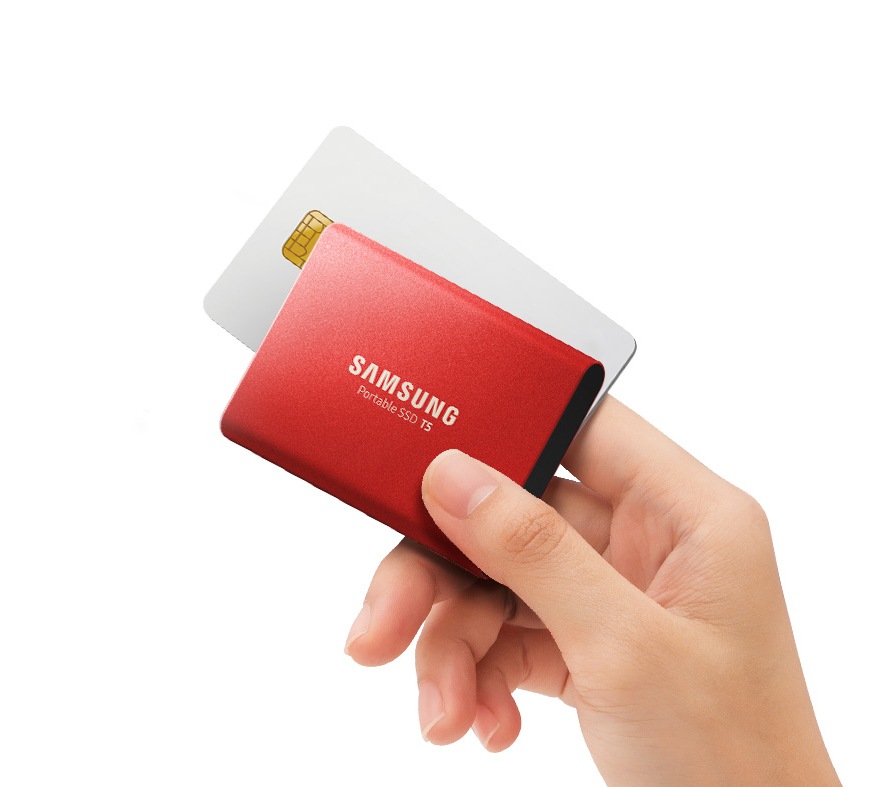 Drive at
Lightning Speed
Portable SSD X5
Elevate your storage tasks to ultimate heights on PCs and Macs with Thunderbolt™ 3 ports. The X5 is designed for tech savvy professionals who want to render or compile high resolution contents faster than ever. Its thermal management and password protection offer both comfort and security.
Storage
Made New
Portable SSD T5
Experience even faster data transfer speeds with SATA storage and a USB 3.1 Gen 2 interface. Designed to be both compact and durable, with password protection, the easy to carry T5 stores all your data securely.