Make your library complete
PRO Plus | EVO Plus
Console gamers thrive on huge capacity for next-gen games and classic favorites. Explore without overheating, with quick loads to jump right into battle.

Extreme endurance
Take the worry out of "always-on" recording. Engineered to deliver long lasting performance, the Samsung PRO Endurance is a perfect fit for CCTV, dash cams, and body cams. Capture your crucial moments in high-resolution, even in harsh conditions.
Your new go-to card
For your action-packed life. Supercharged write speeds and trusted performance let you capture seamless videos on your phone or drone. Expand storage on your gaming device or tablet to play more performance-intensive games. Get the speed and capacity to stay on the go, no matter the device.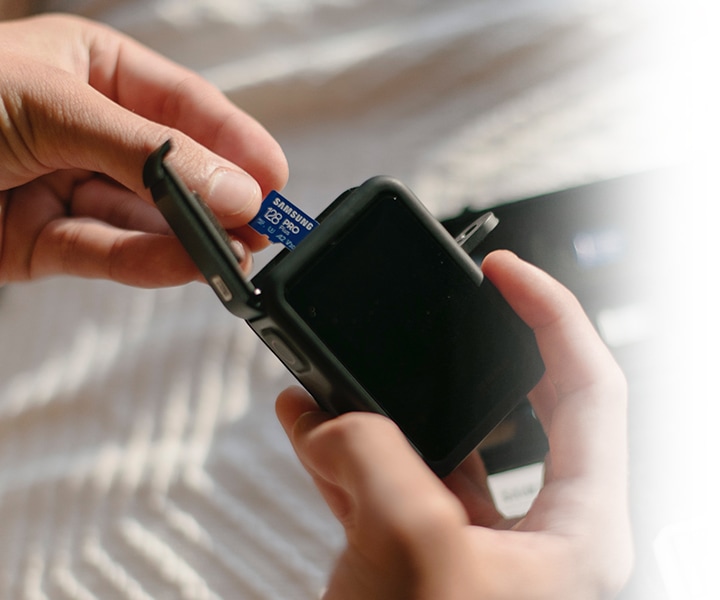 All the space you need
The smarter choice. Enhanced speed and compatibility deliver dependable performance. Huge capacity lets you store tons of media on your camera, load your handheld console with games, or download more apps on your tablet. Top-notch speed makes transfers seamless with trusted reliability.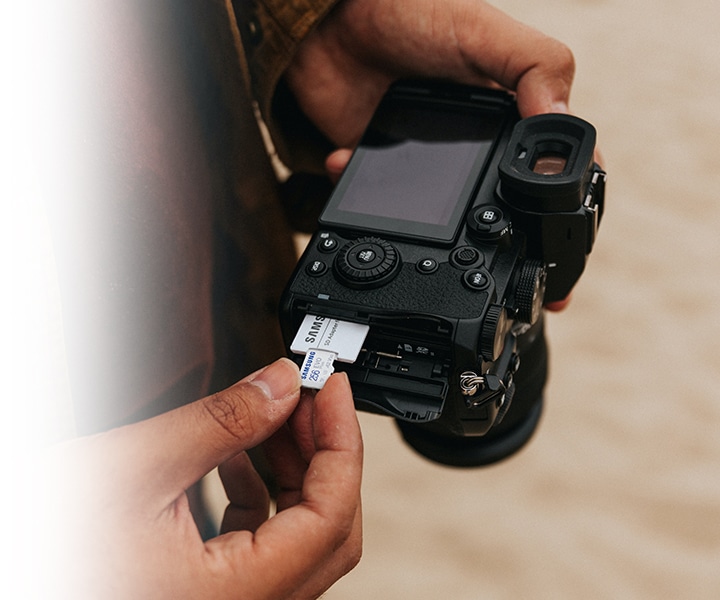 World's No.1 Flash Memory
Experience the superior performance and reliability that you can get from the world's number one brand for flash memory since 2003. All firmware and components, including Samsung's world-renowned DRAM and NAND, are produced in-house, allowing end-to-end integration for quality you can trust.

Source: 2003-1H.2022 OMDIA data: NAND suppliers' revenue market share.