How to use Quick Start as Windows 8 Start Menu?
Last Update date :
Nov 19. 2020
1
On the Windows 8 Start Screen, right click on empty space
2
Choose All Apps in the bottom right corner of the screen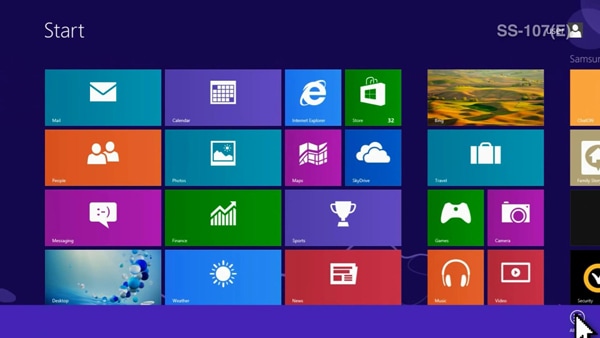 3
Click SW Update in the Samsung folder
4
On the User Account Control window, click Yes
5
Click All Software menu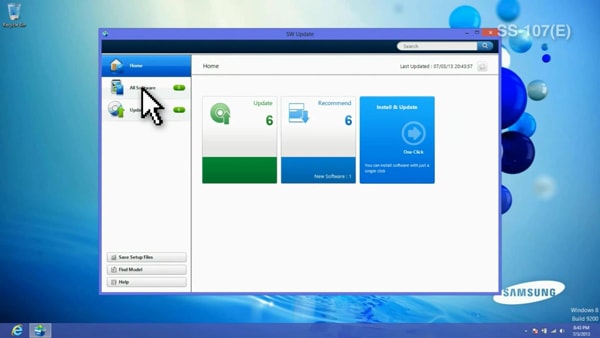 6
Navigate through your software inventory to find Quick Starter then click it
7
Click Install button in the software installation pop-up window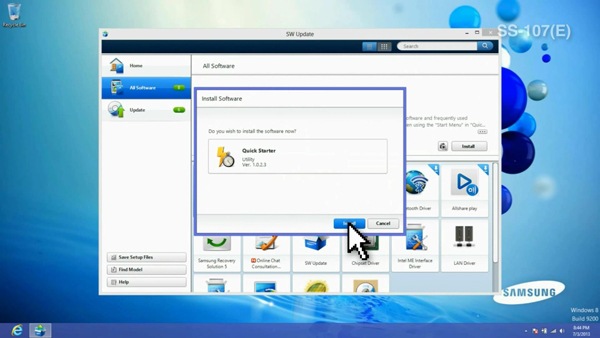 8
After finishing the installation, click OK
1
Double click Quick Starter icon in the background
2
On Quick Starter menu, click Settings button
3
From the Settings panel of the Quick Starter, select your desired Position at either top or bottom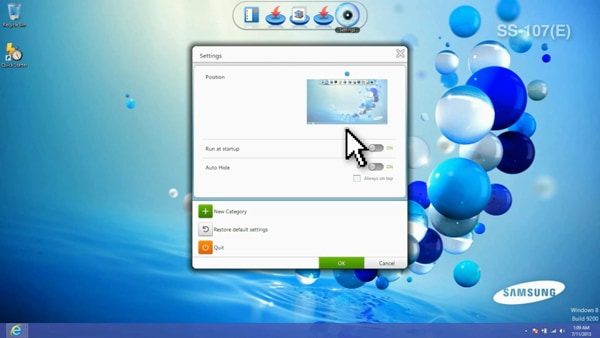 4
Set Run at startup in Windows 8 to ON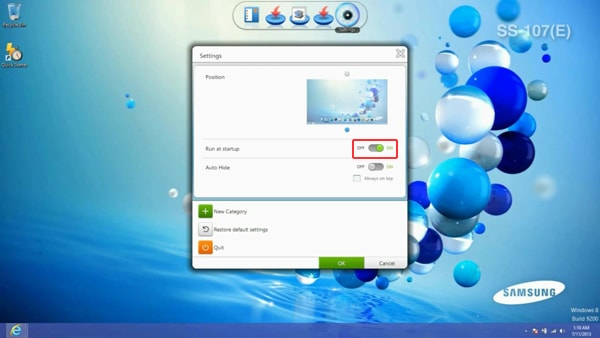 5
Configure Auto Hide to ON
6
Click New Category button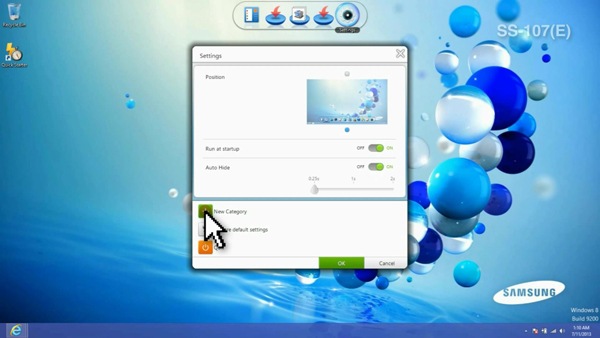 7
Enter the name of the new category then click OK button
8
After settings have finished, click OK button
9
Click Start menu icon in the left corner of Quick Starter
10
On the Windows 8 Start Screen, click with right mouse button on empty space
11
Drag the software to your desired category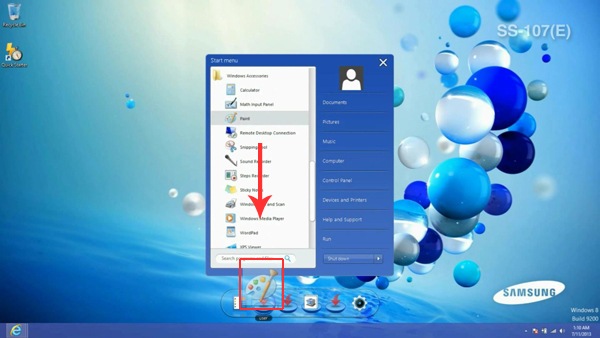 12
You can also click and drag the category to any position you want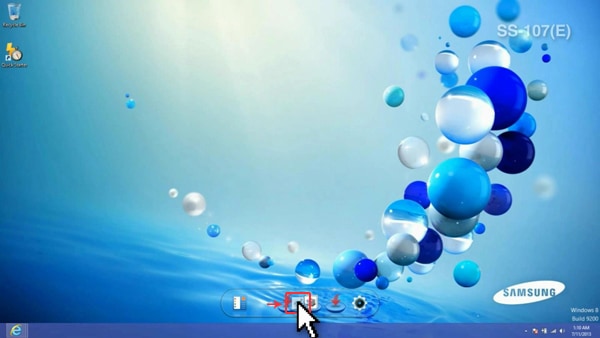 13
Use your mouse to click and drag it out of Quick Starter
Please answer all questions.