How to resolve No Drain Issue in Samsung Washing Machine?
Last Update date :
Nov 20. 2020
If you notice your Washing Machine won't drain completely or Error Code ND occurs, there could be a problem with the drain hose or drain filter.
Drain Hose
1
If the drain hose is inserted too deeply into the drainage, water may flow backward.

The drain hose can be positioned in two ways:
• Over the edge of a wash basin: The drain hose must be placed at a height of between 24 in. (60 cm) and 35 in. (90 cm) from the floor. To keep the spout of the drain hose bent, use the supplied plastic hose guide (A). Secure the guide to the wall using a hook to ensure stable drainage.
Positioning the drain hose over the edge of a wash basin
• ln a standpipe or laundry tub: The laundry tub (B) or standpipe (C) must be no shorter than 18 in. (46 cm) and no higher or longer than 96 inches (245 cm). Make sure the drain hose and the standpipe are not airtight. Use Hose retainer (D) and Tie Straps (E) to secure the drain hose

Positioning the drain hose in a standpipe or laundry tub
2
Check if the drain hose is blocked or kink
Debris Filter
1
Open the filter cover on the bottom of your washer
2
Open the cap on the hose to let out any remaining water
3
Take out the filter in order to clean it
4
If it is clogged, clean the filter and put it back in its place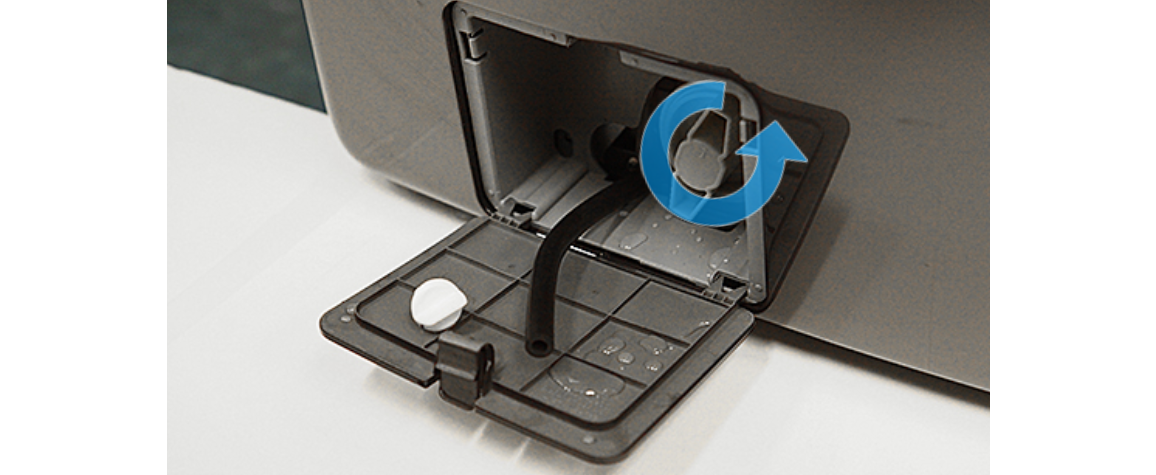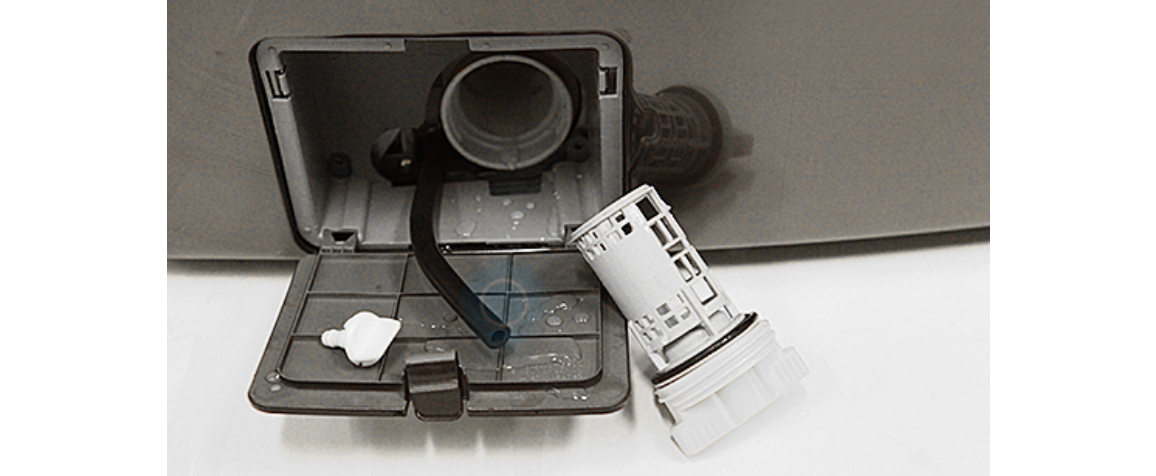 Clean the filter and put it back

5
Close the filter cover