How to use prewash function on Samsung Active Dualwash™?
Last Update date :
Jul 14. 2022
Water Jet and Built-in sink help you handwash before the Washing Machine starts operation. Water Jet is available only when the door is open with the water level set to less than High. For prewashing, use the Built-in sink that is designed to facilitate the hand-wash.

Please note:

• Do not abuse Water Jet. Excessive use of Water Jet increases water consumption
• When running water to the tub, do that gently. Otherwise, water may overflow the tub
How to use Prewash (Water Jet & Built-in sink)
1
With the door open, lower the Built-insink, and put clothes to prewash on it
2
Press Water Jet to supply water to theBuilt-in sink, and hand-wash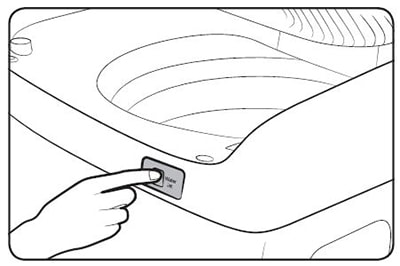 3
When done, you can either reuse the water in the main cycle or simply drain
• To reuse the water, run the water down to the tub manually
• To drain the water, press Activ Dual Wash, and then select Drain
Please note:

• If you want to hand-wash while the machine is operating, press START/PAUSE to stop operation, and then follow steps 1-3 above

• For the first-time use, Water Jet supplies water to the detergent drawer  for 1 second to extract air from the water hose. After the first use, Water Jet stops automatically after 5 minutes of water supply

• Do not use for other than prewashing, such as washing shoes or animals
How to add detergent
To add a laundry-specific detergent, follow these steps:
1
Open the door, follow by the Built-in sink toreveal the tub
2
Locate the detergent drawer and slide itopen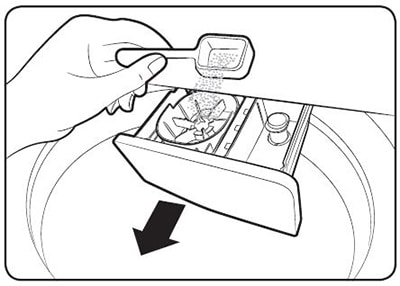 3
Apply powder detergent asrecommended by the manufacturer. Donot exceed the max line that is markedon the wing distributor
4
If necessary, apply fabric softener asappropriate. Do not exceed the max linethat is marked on the rinse cap
Please click the submit button below to share your feedback with us. Thank you!
Please answer all questions.