How to backup and restore files in Samsung Galaxy Tab Pro S?
Last Update date :
Nov 19. 2020
Keep your personal information, app data, and settings safe on your device. You can back up your data by using following the steps below:

Tap the Start button > Settings > Update & security > Backup > Add a drive and choose an external drive or network location for your backups.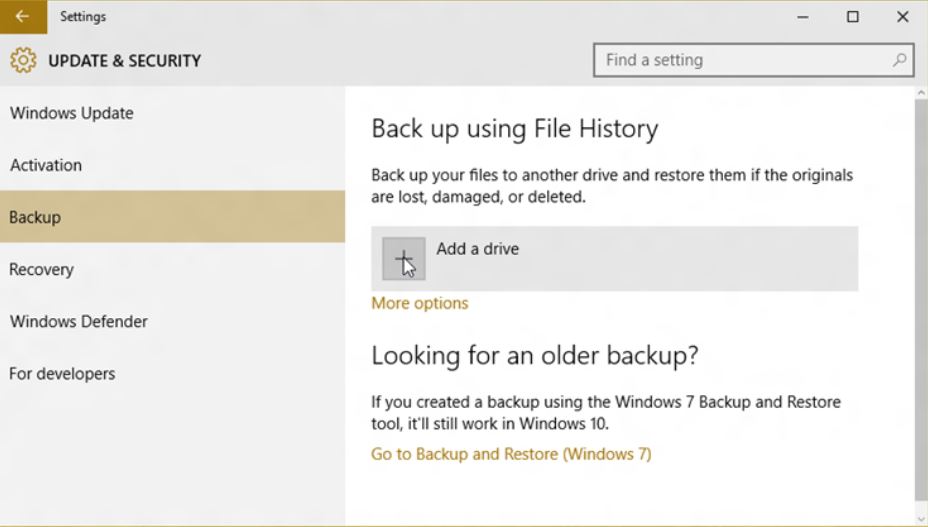 Every hour, the system will back up everything in your user folder (C:\Users\username). To change which files get backed up or how often backups happen, go to More options.
If you're missing an important file or folder, here's how to get it back:

1
Search for Restore files from the taskbar and select Restore your files with File History
2
Look for the file you need and then use the arrows to see all its versions
3
When you find the version you want, select the Restore button to save it in its original location. To save it in a different place, right-click (or press and hold) the Restore button, select Restore to, and then choose a new location