How to edit Network settings for Samsung Connect Home?
Last Update date :
Aug 01. 2022
Please Note: Disabling the SmartThings Hub will restore factory settings. All devices connected to the SmartThings Hub will have to be reset or excluded before they can be reconnected. All automations, Room and Scene associated with that SmartThings Hub will be lost as well.
To view the Network settings of the Samsung Connect Home
1
On the home screen, select Wi-Fi Hub
3
Tap the three dots at the top right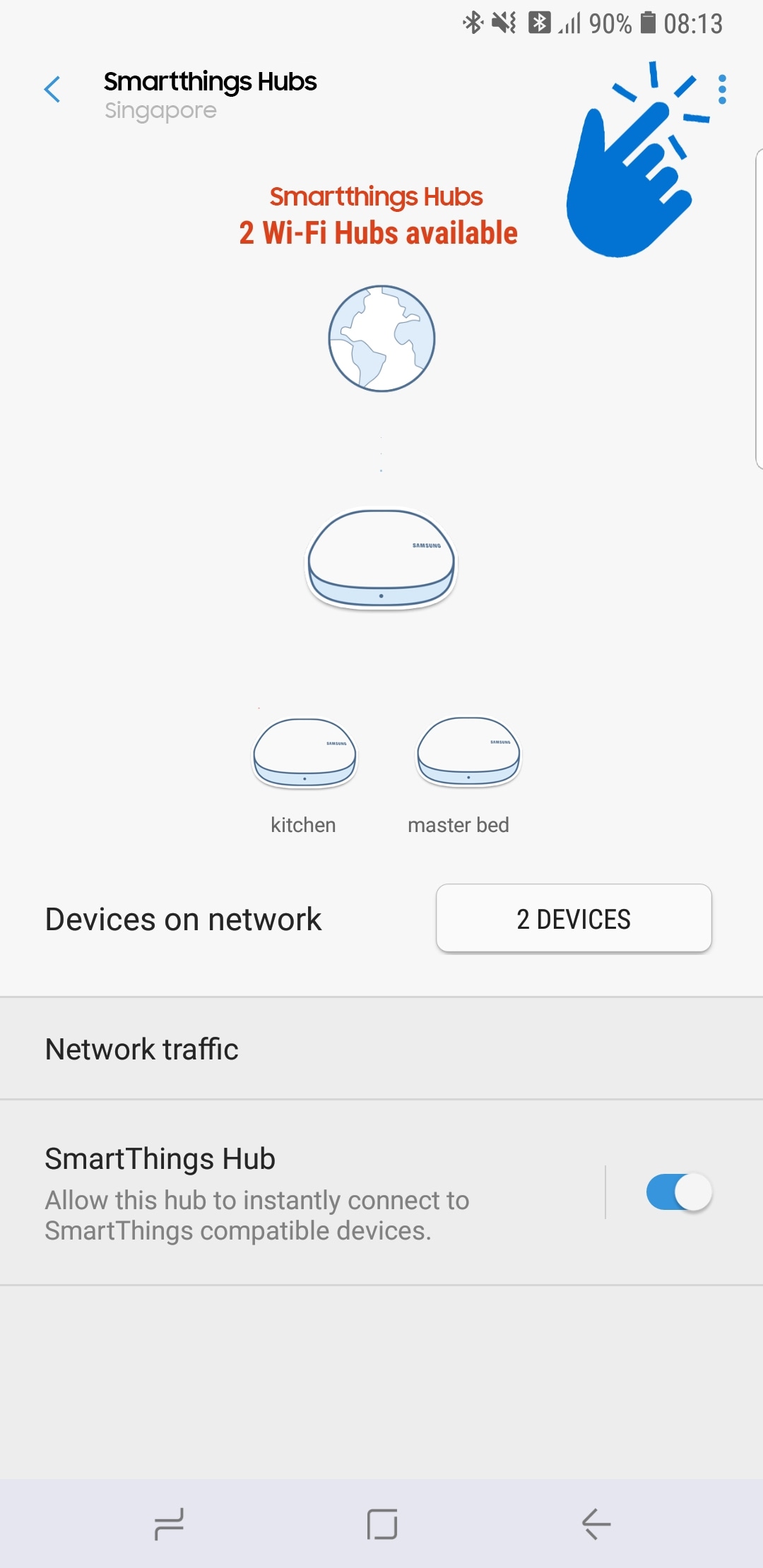 4
Tap Network settings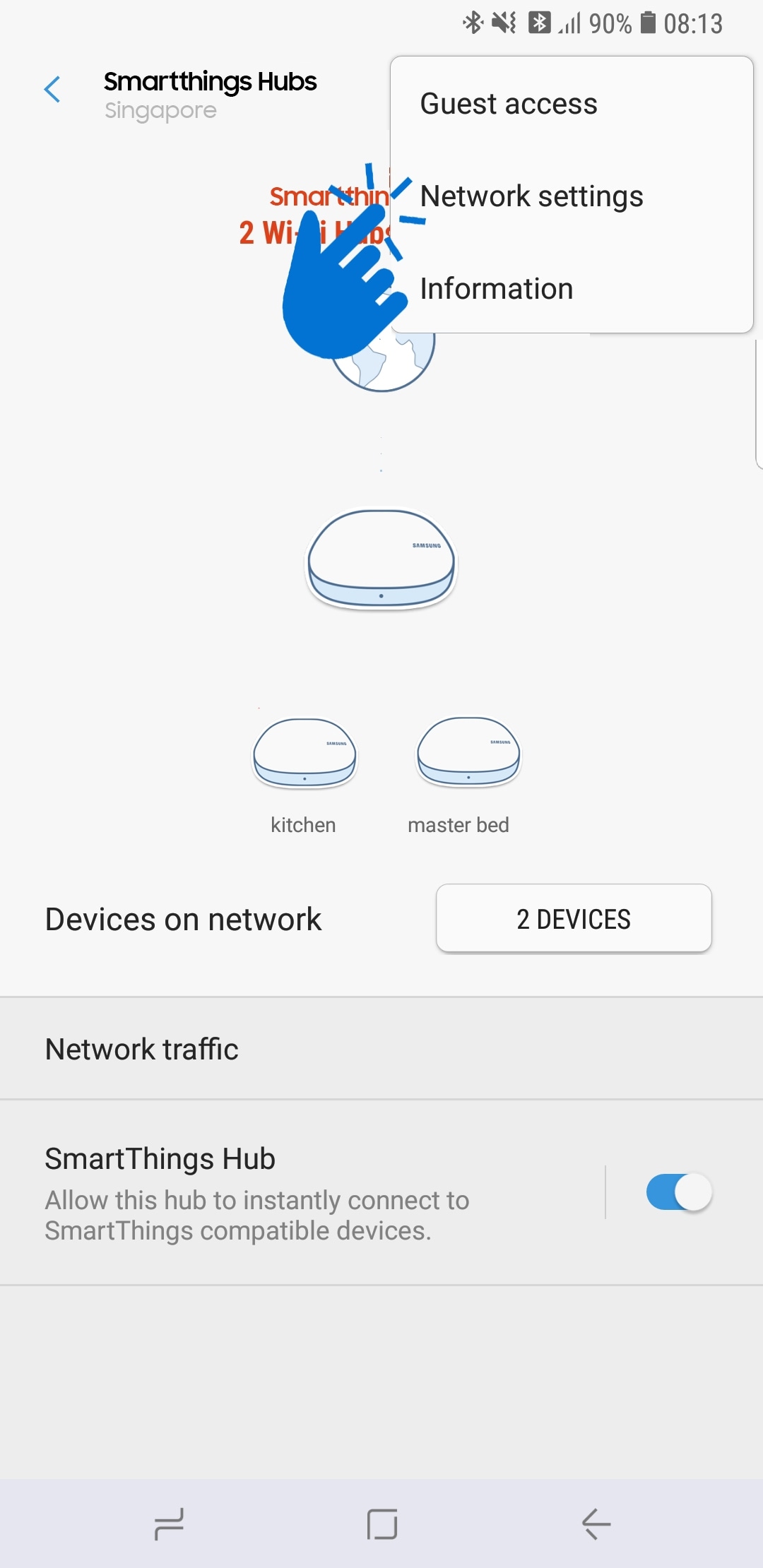 Within the Network settings, you can:
• View and edit the network Name and Password
• View the IP address, Subnet mask, Default gateway, Primary DNS server, and Secondary DNS server
• View and edit the Internet Connection type (Static IP, Dynamic IP, PPPoE) and DNS Connection type (ISP default or Custom)
• View and edit the UPnP (Universal Plug and Play) option which allows the devices on your network to connect to other devices on the internet
• View and edit the Network mode–Standalone (default) or Bridge (Connects to an existing network and relays the network connection to other devices)
Additional settings for your Samsung Connect Home
There is additional information to be found directly on the Wi-Fi Hub device page

In Samsung SmartThings: 
1
In the home screen, tap your Wi-Fi Hub
On the Wi-Fi Hub device page, you can see:
• The Wi-Fi Hub status
• The main Wi-Fi Hub and sub Wi-Fi Hubs within the Wi-Fi mesh network
• Devices connected to the network
• Network traffic (Note: Not available in iOS)
• Toggle to enabled/disable the built-in SmartThings Hub
Please answer all questions.